Print This Recipe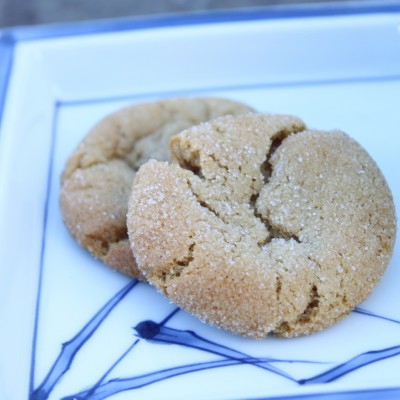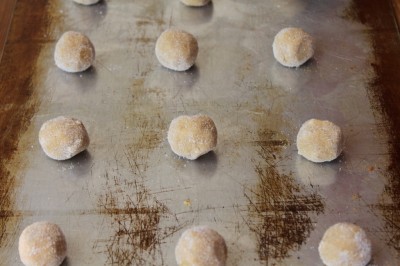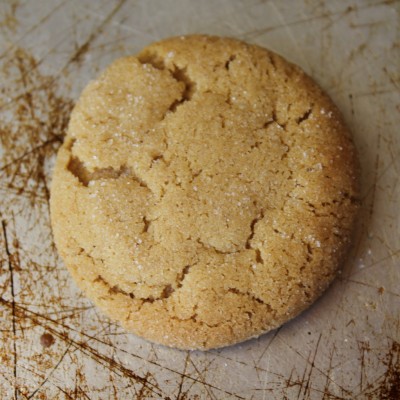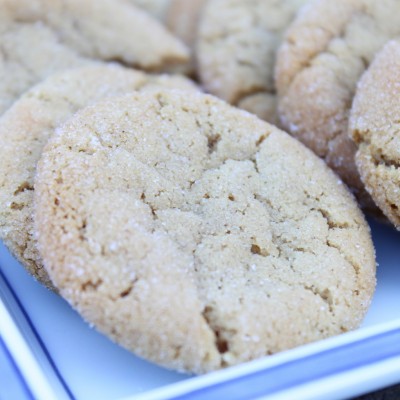 These gingersnaps are great served alone or with vanilla ice cream.  They also make incredible ice cream sandwiches.  You can make them with either butter or shortening, and either ground ginger or freshly-grated ginger. 
Ingredients
1 cup sugar
¾ cup shortening or butter
1 egg
¼ cup molasses
2 cups flour
1 Tbsp ginger powder or freshly-grated ginger
1 tsp cinnamon
2 tsp baking soda
½ t salt
Cream the sugar and the shortening (or butter).  Add the egg and mix in the remaining ingredients. Roll the dough into balls and roll the balls in sugar.  Place the balls on a greased baking sheet.  Flatten them with the bottom of a cup (one that is smooth, without any rims or edges) that is dipped in sugar each time.  Bake the cookies at 350 degrees for 10 minutes or until they done.  They will set as they cool so if you want chewy cookies, remove them from the oven when they still look soft and lightly golden around the edges.
TIP: Using butter makes the cookies flatter and thinner, but they are still incredibly tender and moist as long as they are not over baked.  If you are using fresh ginger, the cookies will not have as strong of a ginger flavor because the 1 Tbsp of grated ginger is not as concentrated as the powder.  Increase the amount of fresh ginger if you want a stronger ginger flavor.