Fri, Oct 8, 2010
Cakes, Cupcakes & Brownies, Desserts, DessertStalking, Foodgawker, Frosting, Icing & More, Ice Cream & Frozen Treats, Itsy Bitsy Foodies Sightings, Miscellaneous, Search by Course, TasteSpotting

Print This Recipe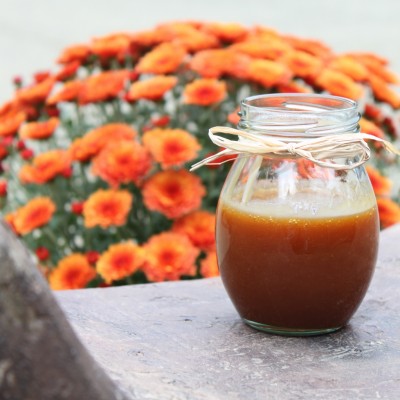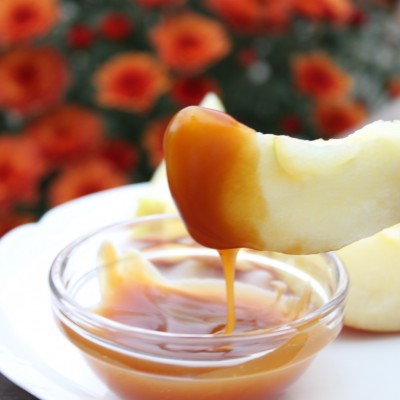 Caramel is made by the process of heating and melting sugar.  There are many variations of caramel, but I love this basic and simple recipe from Simply Recipes.  The only ingredients are sugar, heavy cream and butter and the result is a smooth, rich, caramel sauce that is perfect for many things, including caramel apples and ice cream sundaes.  You can stir in some fleur de sel at the end for a salty, sweet version.
Making caramel is a quick process.  To prevent the sugar from burning, have everything measured out and ready to go before you start.  It is important to use a large pan (ideally 3-quarts for this quantity) because the caramel foams up when the butter and cream is added.  Melted sugar is very hot so you must take caution, use adequate equipment such as pot holders and make sure that kids are not in the way of the hot sauce.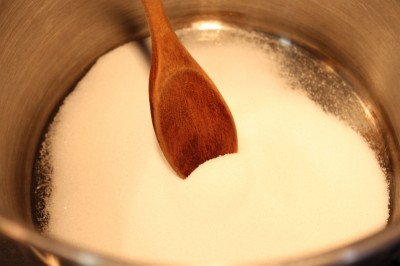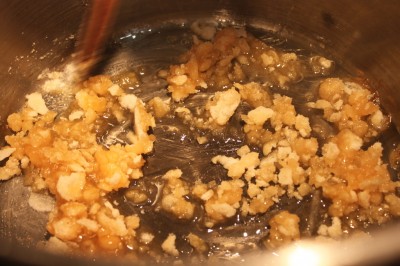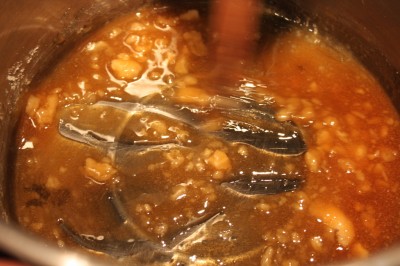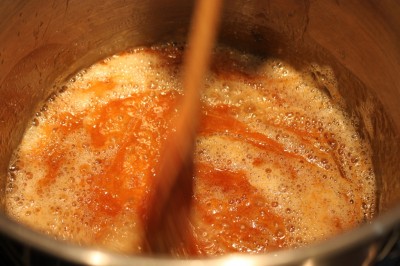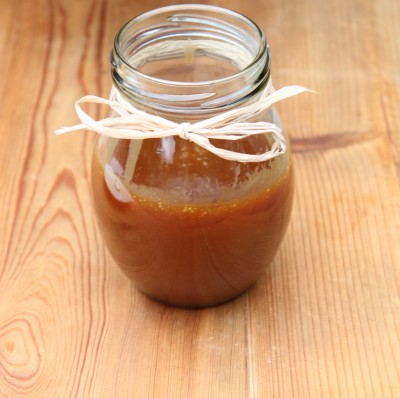 Author:
Itsy Bitsy Foodies
Prep time:
Cook time:
Total time:
This smooth, rich caramel sauce is perfect for many things, including caramel apples and ice cream sundaes.
Ingredients
1 cup sugar
6 Tbsp butter
½ cup cream
Instructions
Using a 3-quart pan, heat the sugar over medium-high heat, stirring it constantly so that it doesn't burn.
The sugar will soften, clump together, form crystals and then melt, turning golden amber in color.
Once all of the sugar crystals have dissolved and it is a golden color, stop stirring it. Add the butter, whisking it constantly until the butter dissolves.
Once the butter has dissolved, remove the pan from the heat, count to three, and slowly add the cream, stirring the caramel until it is smooth.
Pour the caramel into a jar and let it cool.
Use the cooled caramel immediately or store it in a sealed container in the refrigerator.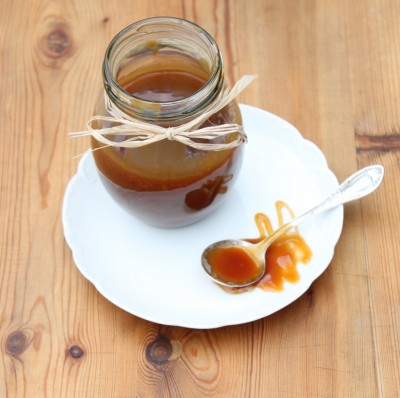 Recipe source: Simply Recipes
Tags: butter, caramel, caramel sauce, cream, homemade caramel sauce, salted caramel, salted caramel sauce, sugar