Sun, Dec 19, 2010
Christmas, Desserts, DessertStalking, Foodgawker, Fun Family Activities, Holidays, Ice Cream & Frozen Treats, Itsy Bitsy Foodies Sightings, National Ice Cream Day, Search by Course, Taste For Life, TasteSpotting, Thanksgiving

Print This Recipe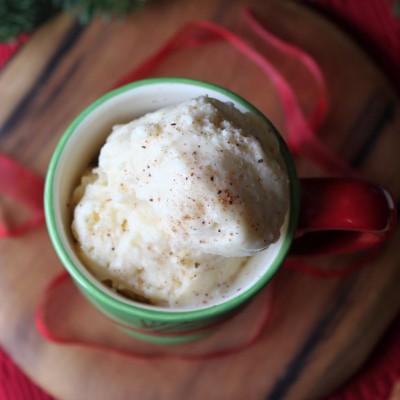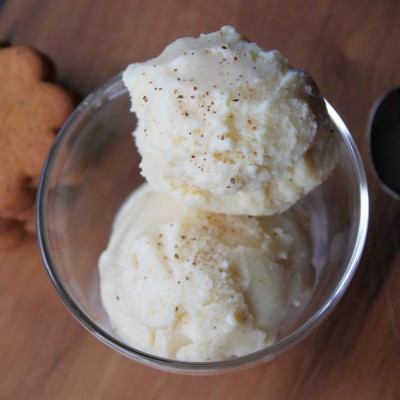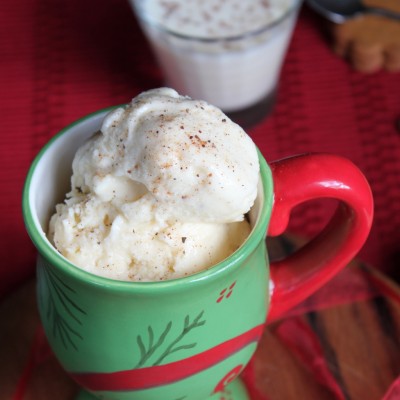 Eggnog only comes out once a year so I try to incorporate it into my holiday treats. A few years ago, I made eggnog ice cream and it has now become a holiday tradition.
I use my recipe for French Vanilla Ice Cream as the base. Simply substitute eggnog for the cream and add a little bit of nutmeg for a rich and creamy eggnog ice cream. Enjoy it alone or make eggnog ice cream sandwiches.
TIP: You can still make ice cream without an ice cream maker. Check out David Lebovitz' article: How to Make Ice Cream Without a Machine.

Author:
Itsy Bitsy Foodies
Prep time:
Cook time:
Total time:
This rich, creamy eggnog ice cream has become a holiday tradition in my family.
Ingredients
3 eggs
2 cups milk
1 cup sugar
2 cups eggnog
2 tsp vanilla extract
¼ tsp nutmeg
Instructions
In a large saucepan, beat the eggs, milk and sugar until well blended.
Cook the egg mixture over low heat, stirring constantly, until thickened. It should smoothly coat the back of a wooden spoon. It will take about 20 minutes.
Let the mixture cool.
Add the eggnog, vanilla and nutmeg.
Stir until blended and refrigerate the mixture until it is completely chilled, for several hours or up to overnight.
Following the instructions of your ice cream maker, pour the chilled mixture into your machine and stir it until the ice cream forms. It will typically be more like soft-serve when you first make it.
If you want firmer ice cream, transfer it to a sealed container and let it freeze for several hours until it hardens.
*Recipe makes 1 quart of ice cream.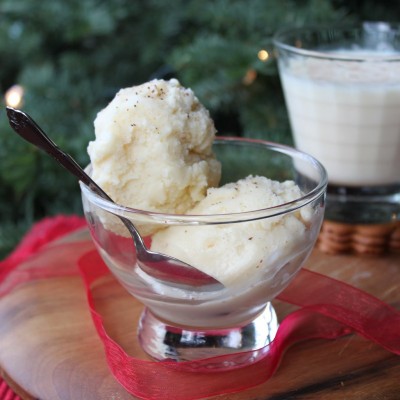 Tags: eggnog, holiday ice cream, ice cream