Print This Recipe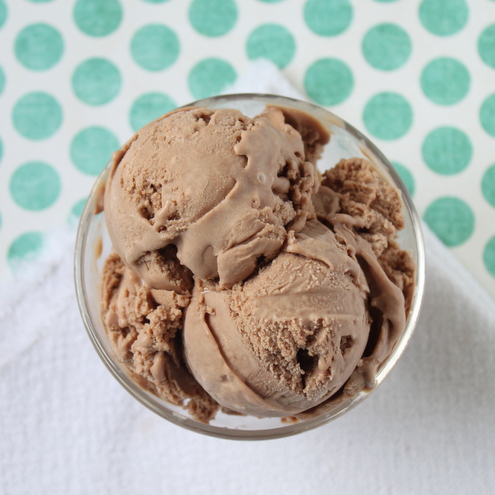 I have to admit that when I have a choice between vanilla and chocolate, I typically choose vanilla, especially when it comes to homemade ice cream.  Not that I don't enjoy chocolate ice cream, but to me there is something so perfect about the sweet creamy vanilla flavor.  My recent project making Neapolitan Ice Cream Sandwiches, however, was my chance to make chocolate ice cream.  And now I know that I'll be making it again.
I used a combination of cocoa powder and semi-sweet chocolate chips which resulted in a mellow chocolate flavor, perfect for my Neapolitan ice cream.  But the best part about homemade chocolate ice cream is that you can make it just how you like it, using your favorite chocolate: milk chocolate, dark chocolate or any other specialty chocolate.

Author:
Itsy Bitsy Foodies
Prep time:
Cook time:
Total time:
The best part about making your own chocolate ice cream is that you can use the chocolate of your choice: dark, milk, or any other specialty chocolate.
Ingredients
3 eggs
2 cups milk
1 cup sugar
2 cups heavy cream
1 tsp vanilla extract
¼ cup cocoa powder
¼ cup chocolate chips
Instructions
In a large saucepan, beat the eggs, milk and sugar until well blended.
Cook the egg mixture over low heat for roughly 10 minutes, stirring constantly, until thickened. It should smoothly coat the back of a wooden spoon.
Remove the pan from the heat and add cocoa powder and the chocolate chips, stirring the mixture until the chocolate has melted.
Let the mixture cool.
Add the heavy cream and the vanilla.
Stir until blended and refrigerate the mixture until it is completely chilled, for several hours or up to overnight.
Following the instructions of your ice cream maker, pour the chilled mixture into your machine and stir it until the ice cream forms. It will typically be more like soft-serve when you first make it. If you want firmer ice cream, transfer it to a sealed container once it reaches the soft-serve consistency and let it freeze for several hours until it hardens.
Recipe makes 1 quart of ice cream.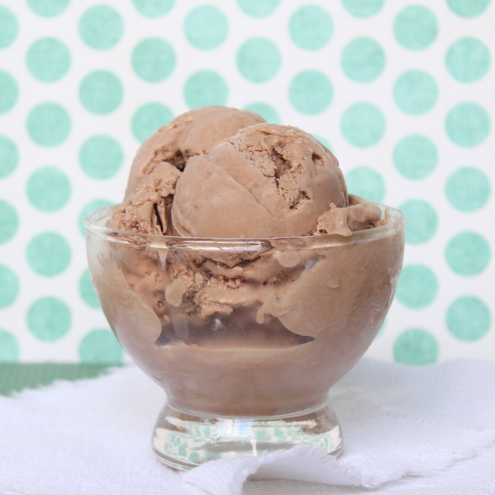 Tags: chocolate ice cream, homemade chocolate ice cream, homemade ice cream, ice cream