Print This Recipe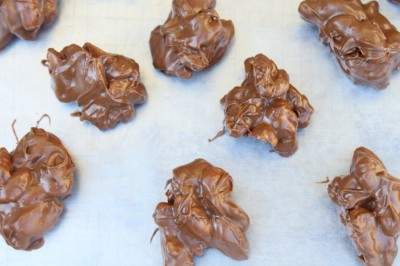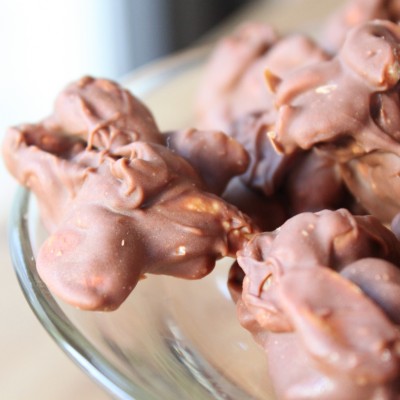 Nuts, especially walnuts, almonds and peanuts, have many health benefits.  So these quick and easy nut clusters were the perfect candidate for a sweet bite on my Tapas For a Cure menu.  They have also been a part of my mom's traditional Christmas cookie boxes that she delivers to family and friends for as long as I can remember.  The butterscotch morsels add a sweet richness but you could use all chocolate chips if desired.
Ingredients
2 cups butterscotch chips
1 cup semi-sweet chocolate chips
Place the butterscotch and chocolate morsels in a bowl.  Microwave them for 3 minutes and then stir them for 1 minute until they are completely melted.  Stir in 3 cups of nuts, such as peanuts, almonds and coarsely-chopped walnuts.  I like to use a mixture of nuts. 
Drop by teaspoonful on to waxed paper and let them rest until hardened, chilling them in the refrigerator to set if necessary.  Refrigerate them in a jar or other sealed container.
Tags: almonds, butterscotch chips, chocolate chips, peanuts, walnuts