Wed, Sep 8, 2010
Breads, Breakfast, Desserts, DessertStalking, Foodgawker, Itsy Bitsy Foodies Sightings, Photograzing, Search by Course, TasteSpotting

Print This Recipe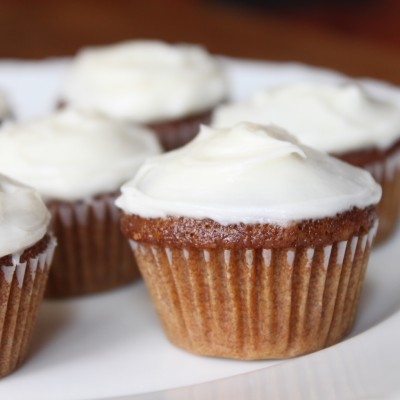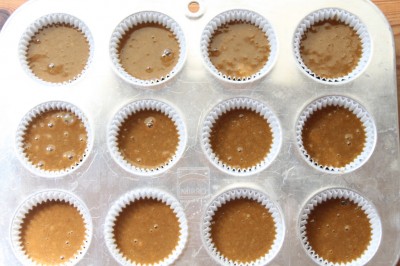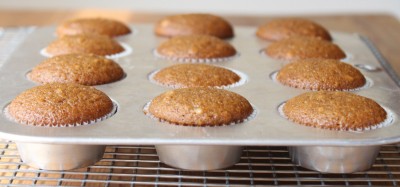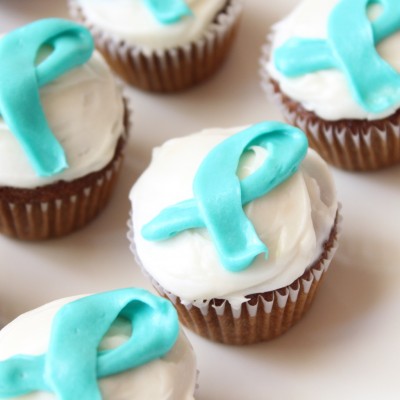 This gingerbread can come in the form of cupcakes, mini cupcakes, or a 9×13 loaf.  It is yummy plain but I love the addition of the cream cheese frosting. 
When decorated with a teal frosting ribbon, they became Ovarian Cancer Awareness Cupcakes, the perfect dessert for my Tapas For a Cure menu.
Ingredients
1/2 cup butter
1 cup brown sugar
1/4 tsp cloves
1 tsp cinnamon
1/2 tsp allspice
1 tsp ginger powder or freshly-grated ginger
2 tsp baking soda
1 cup boiling water
2 1/2 cups flour
1 cup molasses
2 beaten eggs
1/2 tsp salt
Cream the butter and the sugar. Add the molasses and mix well.  
In a separate bowl, mix the baking soda with the boiling water.  Add the soda water to the molasses mixture and beat well.  Then add the remaining ingredients and stir until a thin batter forms.  Pour the gingerbread batter into a greased 9×13 pan or greased/lined muffin or mini-muffin pans.  Bake the gingerbread at 350 degrees for 10-15 minutes (30-35 minutes for a 9×13 pan) or until a toothpick inserted comes out clean and the tops spring back to the touch. 
1 package cream cheese
1/2 cup butter, softened
2 tsp vanilla
4 cups powdered sugar
Mix the ingredients to form a creamy frosting.
Tags: allspice, butter, cinnamon, cloves, eggs, ginger, molasses