Print This Recipe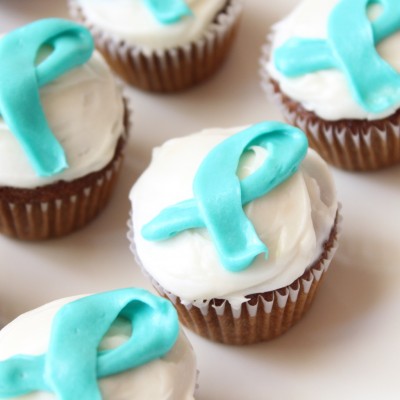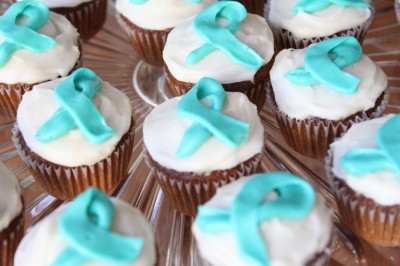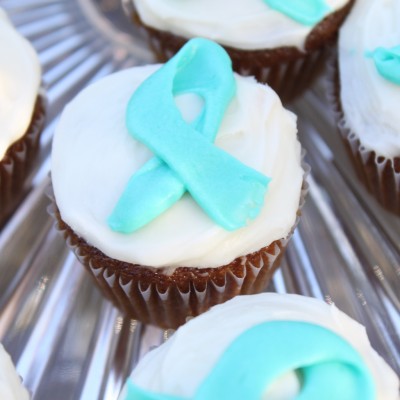 These cupcakes were the star dessert on my Tapas For a Cure menu, made in miniature, iced with cream cheese frosting and decorated with a teal icing cancer ribbon for Ovarian Cancer awareness.
I used a gingerbread cupcake because of the health benefits of ginger in relation to ovarian cancer.  But you could do the cupcake or muffin of your choice.  You could also color the ribbons differently to represent another type of cancer.
Ingredients
Mini gingerbread cupcakes or the cupcake/muffin of your choice
Blue and green food coloring
Reserve approximately 1/3 of the cream cheese frosting to color teal for the ovarian cancer awareness ribbon.  Ice the cupcakes generously with the remaining white frosting.
Using the ribbon tip for your cake decorating icing bag, pipe the teal ribbons on the top of each cupcake.
Tags: cream cheese frosting, cupcakes, muffins