Print This Recipe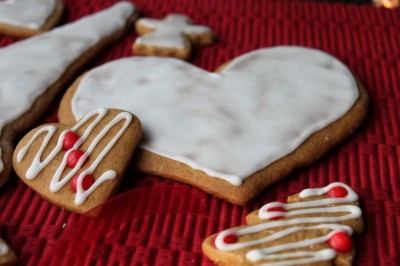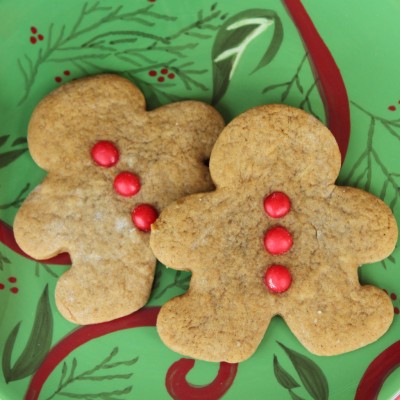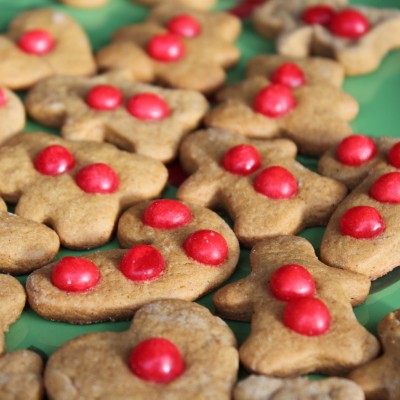 Gingerbread cookies are often made for Christmas but when made in different shapes they are great all winter.  Your kids can help roll out and decorate the cookies with red hots, sprinkles and icing.  This recipe is from a photocopy of a magazine clipping I found years ago so the source is unknown. 
Ingredients
1/2 cup shortening
1/2 cup sugar
1 tsp baking powder
1 tsp ginger
1/2 tsp baking soda
1/2 tsp cinnamon
1/2 tsp cloves
1/2 cup molasses
1 egg
1 Tbsp vinegar
2 1/2 cups flour
Beat the shortening and the sugar on medium speed until they are creamed together.  Mix in the baking powder, ginger, baking soda, cinnamon and cloves.
Stir in the molasses, egg and vinegar.  Gradually add the flour and mix the batter until it is blended well.
Divide the dough in half, cover each part with plastic wrap and chill the dough for at least 3 hours.
Working with a small portion of dough (and leaving the rest covered in the refrigerator), roll out the dough to about 1/4-inch thickness on a lightly-floured surface.  Cut the dough into the shapes of your choice and place them on a greased cookie sheet.  Decorate them with red hots or sprinkles if desired.
Bake the cookies at 375 degrees for 4-6 minutes or until the edges are just turning light brown.  To ensure that they stay soft, do not over-bake them.  Cool the cookies for one minute and then transfer them to a wire rack to cool completely.
Decorate the cookies with a powdered sugar glaze if desired.