Sun, Jan 9, 2011
Cookies, Desserts, DessertStalking, Foodgawker, Fun Family Activities, Itsy Bitsy Foodies Sightings, Party and Decorative Ideas, Photograzing, Search by Course

Print This Recipe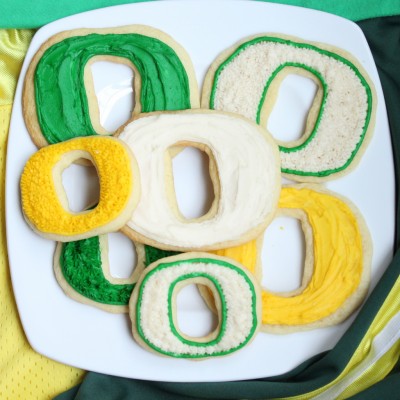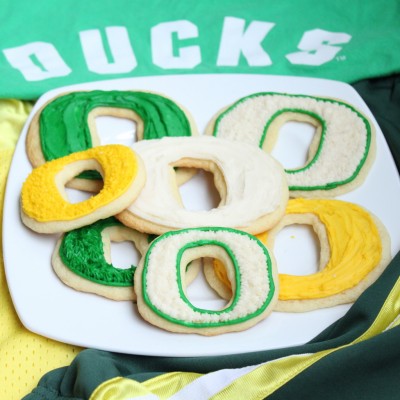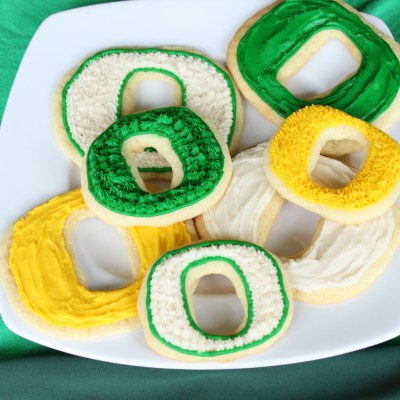 The Oregon Ducks football team has made it to the BCS National Championship game.  I made these cookies to commemorate the special occasion.  GO DUCKS!
Ingredients
Green food coloring
Yellow food coloring
Bake the sugar cookies, making the shapes of your choice.  I traced the Oregon Ducks "O" onto waxed paper and used that as my cookie cutter, cutting the dough with a pizza cutter.
I like to roll the cookies thick (about 1/4-inch thickness) and bake them until they are not quite brown so that they stay extra soft and chewy.  Let the cookies cool completely on a wire rack.
Divide the buttercream frosting into three bowls.  Leave one third of the frosting white and color the other two thirds with green and yellow food coloring.
Decorate the cookies as desired.