Sun, Jan 10, 2010
Around the World, Breakfast, Desserts, DessertStalking, Europe, France, Fun Family Activities, Holidays, Itsy Bitsy Foodies Sightings, Mardi Gras, Search by Course

Print This Recipe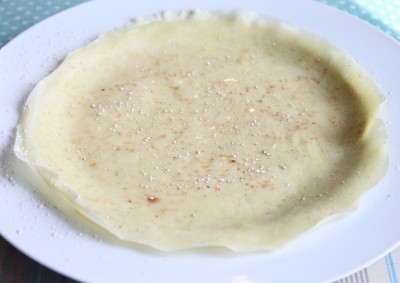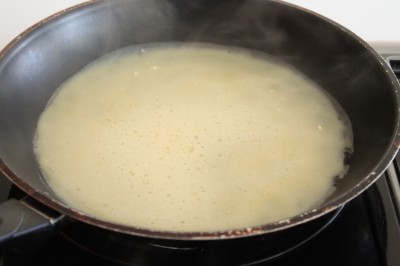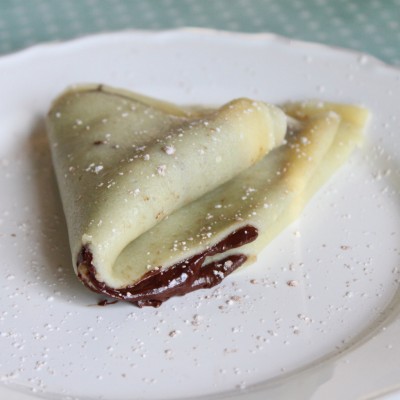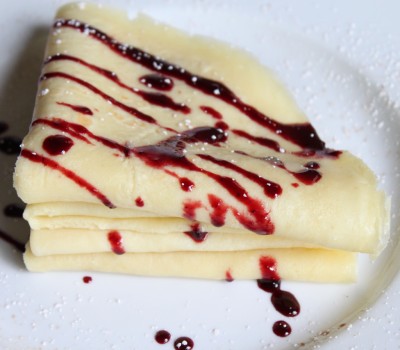 When I lived in France I often stopped at a crêpe stand on my walk into town.  I usually ordered them with a simple topping of powdered sugar and fresh berry jam or a squirt of lemon juice.  But when I was in the mood for a decadent treat, I ordered them with Nutella.  And when I first went to a crêperie for dinner I was surprised to find out how much I liked savory crêpes, too.
Make your crêpe feast an entertaining family meal.  Have a contest and let each family member create a crêpe – savory or sweet, for dinner, breakfast or dessert.  Fill with homemade jam, berry butter, whipped cream, lemon curd…the options are just about endless.  Let everyone present their creation, taste the other crêpes and pick their favorites.
*I recently made this recipe and cut it in half.  Depending on the thickness of the crêpes and how much batter you use per crêpe, it will make about five crêpes per half batch.

Crêpes
Author:
Itsy Bitsy Foodies
Prep time:
Cook time:
Total time:
Ingredients
Crêpes
1½ cups milk and water mixed (I use ¾ cup fat-free milk + ¾ cup water.)
4 eggs
2 cups flour
1 Tbsp sugar
4 Tbsp melted butter or oil
Fillings and Toppings
Nutella
Jam
Butter
Powdered sugar
Berry butter
Syrup
Lemon Juice
Lemon curd
Chocolate
Whipped Cream
Apple slices
Berries and fruit
Instructions
Place all of the ingredients in a blender and mix until smooth.
If you mix by hand, beat the eggs with a fork.
Add the milk, water and melted butter.
Gradually add the flour and the sugar, whisking it until smooth.
Rest for 30 minutes-1 hour.
Spoon the batter to coat the bottom of a lightly-greased pan on medium heat.
For thinner crêpes, I use roughly ⅓ cup batter for a 12-inch pan. I spread the batter with the bottom of the measuring cup to completely coat the pan.
For thicker crêpes, I use a little under ½ cup of batter. The thickness of your crêpes is a matter of personal taste. Crêpes do not have to be super thin to be authentic.
When the batter starts to set, flip the crêpe and cook the other side until both sides are light golden.
Tags: butter, crêpes, eggs, French pancakes, Nutella