Tue, Jul 5, 2011
Desserts, Fun Family Activities, Holidays, Honest Cooking, Ice Cream & Frozen Treats, Itsy Bitsy Foodies Sightings, National Ice Cream Day, ParentMap, Photograzing, Search by Course

Print This Recipe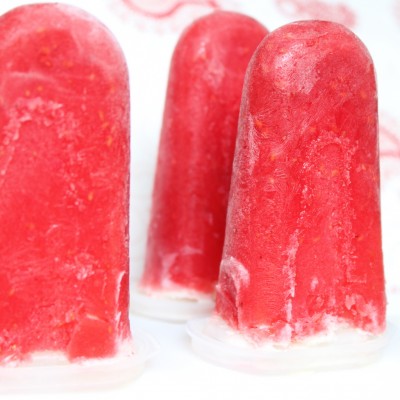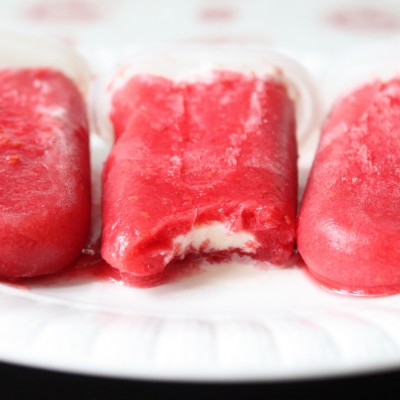 During a recent Popsicle-making adventure I decided to tackle the Creamsicle.  I remember my Grandma giving us rootbeer Creamsicles as a summer treat when I was growing up and ever since I have loved the combination of icy Popsicle and creamy, vanilla ice cream.  I had a berry puree made with raspberries, strawberries and POG (Passion-Orange-Guava juice) from some other Popsicles I made and some homemade French vanilla ice cream.  It turns out that this is a divine combo.  The POG gives a subtle tropical sweetness to the raspberries and strawberries which is rounded out by the rich vanilla flavor of the ice cream.
To make the Creamsicles like the commercially-produced versions with Popsicle on the outside and ice cream in the center takes some time. You have to freeze the four sides of the Popsicle exterior separately and then add the ice cream center.  They would taste just as good and the process would be much quicker if you simply swirled the Popsicle puree and the ice cream together and poured the mixture into the molds.  The ice cream recipe yields one quart of ice cream so you can make lots of Creamsicles or enjoy leftover vanilla ice cream in other ways.  Although I think homemade ice cream is always better than store-bought varieties, if you don't have time to make it you can use your favorite brand of vanilla ice cream. 

Author:
Itsy Bitsy Foodies
Prep time:
Cook time:
Total time:
An icy tropical raspberry Popsicle coats a creamy vanilla ice cream center in these refreshing Creamsicles.
Ingredients
French Vanilla Ice Cream
3 eggs
2 cups milk (or half and half)
1 cup sugar
2 cups heavy cream
2 tsp vanilla extract
Raspberry Creamsicles
1½ cups frozen raspberries
½ cup frozen strawberries
½ – 1 cup Passion-Orange-Guava juice
Instructions
French Vanilla Ice Cream
In a large saucepan, beat the eggs, milk and sugar until well blended.
Cook the egg mixture over low heat, stirring constantly, until thickened. It will take about 10 minutes and should smoothly coat the back of a wooden spoon when it is ready.
Let the mixture cool.
Add the heavy cream and the vanilla.
Stir until blended and refrigerate the mixture until it is completely chilled, for several hours or up to overnight.
Following the instructions of your ice cream maker, pour the chilled mixture into your machine and stir it until the ice cream forms. It will typically be more like soft-serve when you first make it.
If you want firmer ice cream, transfer it to a sealed container and let it freeze for several hours until it hardens.
Raspberry Creamsicles
Blend the berries and the juice until a smooth juice forms.
Coat one side of each Popsicle mold with the berry puree.
Place the molds in the freezer and let the juice harden.
Repeat the process with all four sides, coating each side separately.
Once there is a frozen exterior coat of Popsicle, fill the center with softened ice cream.
For a simpler option, pour some berry puree in half of the Popsicle mold and softened ice cream in the other half, swirling them together if desired.
Freeze the Creamsicles for several hours or until they are completely hard.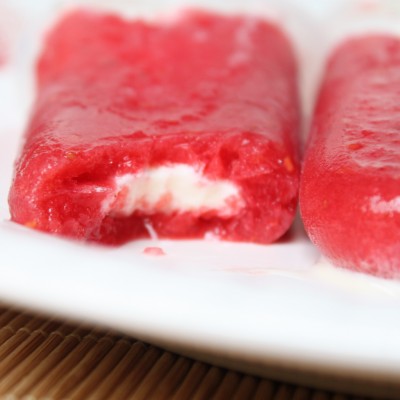 *The French vanilla ice cream recipe is from the Donvier booklet that came with my family's old Donvier ice cream maker: Ice Cream The Donvier Way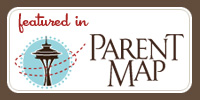 Tags: creamsicle, ice cream, Popsicle, raspberries, vanilla ice cream