Print This Recipe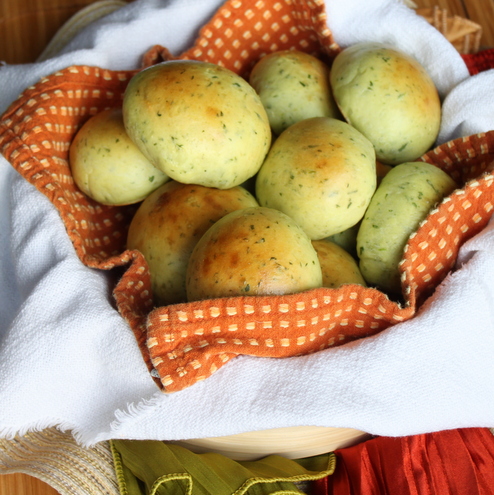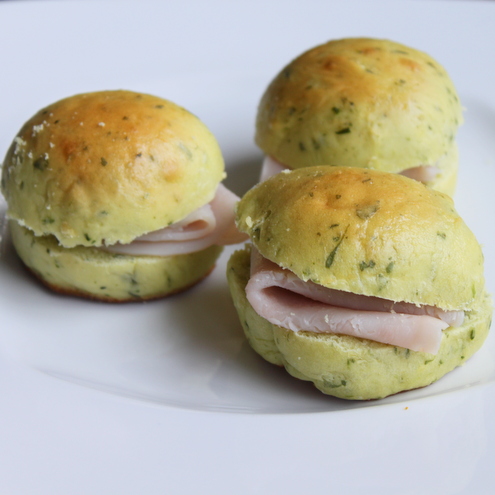 My almost four-year old son has been showing more signs of independent eating but he didn't even care that these rolls contained two cups of spinach.  It turns out that he has a very sensitive nose (something he got from his mama) but they passed his sniff test, which is his criteria for all foods these days.  And my younger son loved them, too.
They have a lovely shade of green so I will definitely tuck them away for St. Patrick's Day but we will be making these many times before then, too.  The day after they were gone my son requested them again.  He had fun rolling his dough into a green snake.  I used a basic Old-Fashioned Dinner Roll recipe from The Good Housekeeping Illustrated Cookbook and simply adapted it by adding spinach.

Spinach Rolls
Author:
Itsy Bitsy Foodies
Prep time:
Cook time:
Total time:
These spinach rolls have a lovely shade of green which makes them perfect for St. Patrick's Day and you won't even notice that they have 2+ cups of spinach.
Ingredients
⅓ cup sugar
1½ tsp salt
4½ tsp yeast
4½ - 5 cups all-purpose flour
1 cup milk
¼ cup butter
2 eggs
2 cups spinach leaves
Optional Glaze
Instructions
Mix the sugar, salt, yeast and 1½ cups flour in a large mixing bowl.
Mince the spinach in a food processor or a blender.
Stir the finely-chopped spinach into the dry ingredients.
In a saucepan, mix the butter and the milk over medium-low heat, stirring constantly until the butter melts.
Gradually pour the hot liquid into the dry ingredients and mix well for two minutes.
Continue mixing and add the eggs.
Then add ½ cup flour and beat the dough for 2 minutes to form a soft dough.
Gradually add 2 - 2½ cups flour.
Turn the dough onto a lightly-floured surface and the knead the dough for ten minutes until it is soft, elastic and forms a ball.
Place the ball in a greased bowl and then flip it over so the greased side faces up.
Cover the bowl with a towel and let the dough rise until has doubled, about 1 hour.
Dump the dough onto the floured work surface, cut the dough in half, cover the two dough pieces with a towel and let the dough rest for 15 minutes.
Cut each half into twelve pieces and shape each piece into a ball.
Place the dough balls onto a greased baking sheet (12 on each pan), cover the balls, and let them rise for 30 minutes.
Brush the rolls with the milk-egg glaze if you want a shiny finish on your rolls.
Bake the rolls at 400 degrees for 7-10 minutes until they are lightly golden brown. You can always pull one apart to make sure they are cooked through the center.
If they are getting too browned but need to cook longer, cover them with foil and continue baking.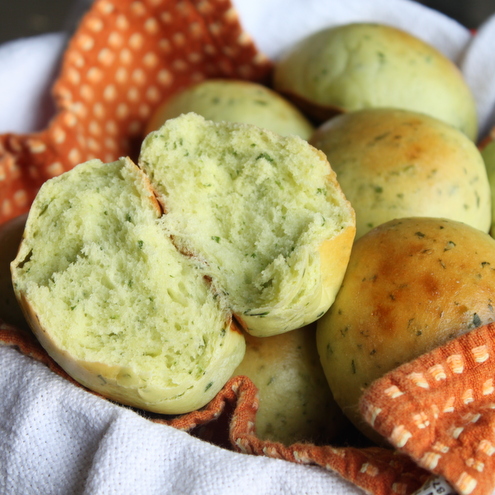 Tags: dinner rolls, old-fashioned dinner rolls, rolls, sandwich rolls, soft rolls, spinach bread, yeast bread