Print This Recipe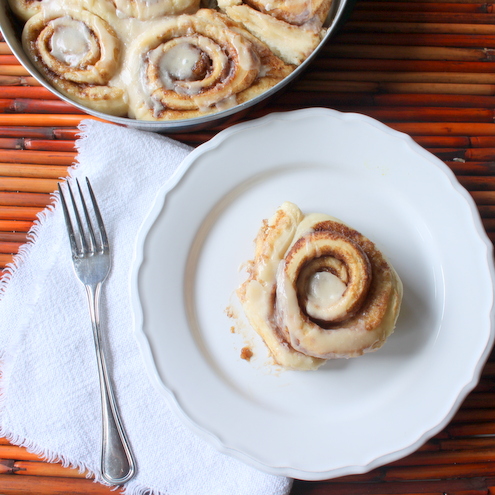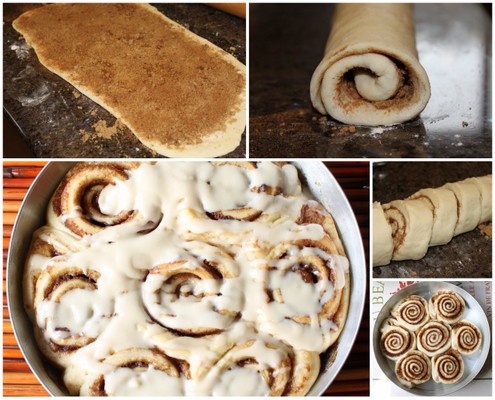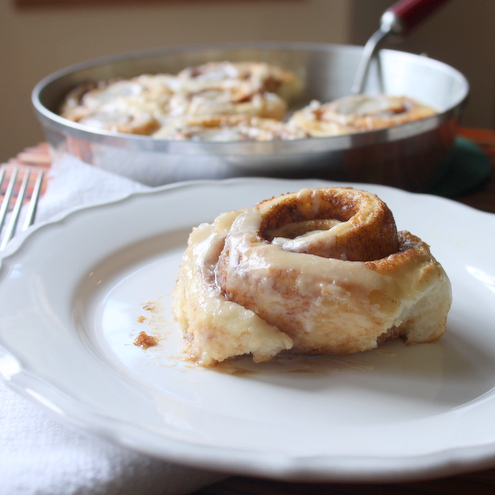 Growing up my mom made these cinnamon rolls every Santa Lucia and Christmas, and if we were lucky, any time in between.  I have carried on the tradition, and it's no surprise that my boys love them just as much as me.  This roll recipe makes a lot of cinnamon rolls.  It works to split the dough in half and use one half for cinnamon rolls and the other half for dinner rolls.  The large batch is also nice for sharing; your friends and neighbors won't complain!  The cinnamon rolls freeze well, too, so if you are saving extras or are planning for a holiday and make them ahead of time, simply cover them (with plastic wrap and then foil) and freeze them without the icing. Then, ice the rolls and warm them in the oven right before serving.  I typically ice them with a hybrid of my buttercream frosting and my powdered sugar glaze.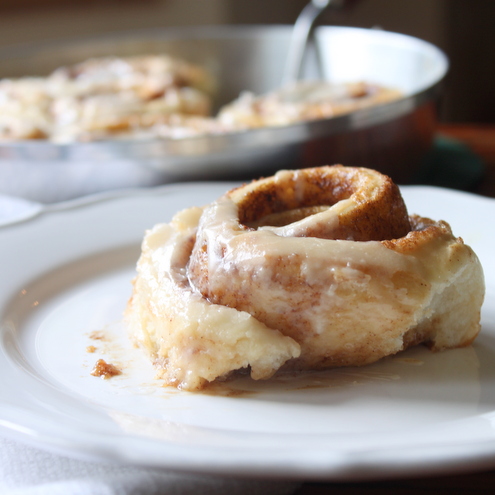 Author:
Itsy Bitsy Foodies
Prep time:
Cook time:
Total time:
I love to warm the iced cinnamon rolls in the oven right before serving them so that the icing melts into the rolls, making a gooey cinnamon treat!
Ingredients
Rolls
2 packages of yeast
1 cup lukewarm water
2 cups of milk
½ cup sugar
½ cup melted butter
2 tsp salt
1 egg
8-9 cups flour
Icing
1 cup powdered sugar
½ tsp vanilla
1 Tbsp milk or water, to consistency
1-2 Tbsp of butter
Instructions
Rolls
Dissolve 2 packages of yeast in 1 cup lukewarm water.
Let stand for 5 minutes or until the yeast begins to bubble.
Scald 2 cups of milk.
Add ½ cup sugar and let cool.
Add melted butter, salt, egg, yeast mixture, and flour.
Knead the dough and let it rise for one hour.
Punch down the dough and let it rise for one hour.
Roll out half of the dough.
Spread soft butter generously over the dough.
Sprinkle generous amounts of brown sugar followed by cinnamon over the butter.
Roll up into a log and slice into medallions.
Repeat with the other half of the dough.
Place the cinnamon rolls in greased cooking pans, cover with a towel, and let them rise for one hour.
Roughly 12 rolls fit in a 9x13 pan + 6-7 rolls each in 3 round cake pans.
Bake them at 350 degrees for 10-20 minutes until the rolls are slightly golden and the butter-cinnamon mixture is starting to bubble.
Ice the cinnamon rolls with buttercream frosting or drizzle them with a powdered sugar glaze. I usually use a hybrid of the two - a powdered sugar glaze with 1-2 Tbsp of butter.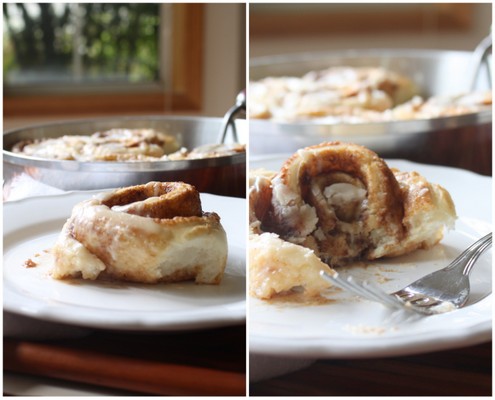 Tags: breakfast, Cinnabon, cinnamon, cinnamon rolls, pastries, rolls, yeast