Print This Recipe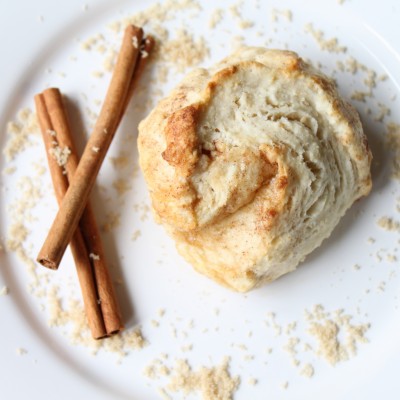 When I make scones I like to make an assortment.  One quick and easy variation is to knead brown sugar and cinnamon into some of the scone dough.  The resulting scones are reminiscent of cinnamon rolls and can be enjoyed plain or with jam. 

Brown Sugar Cinnamon Scones
Author:
Itsy Bitsy Foodies
Prep time:
Cook time:
Total time:
These brown sugar and cinnamon scones have a sweet, nutty flavor and are reminiscent of cinnamon rolls.
Ingredients
2 ½ cups flour
2 tsp baking powder
2 Tbsp sugar
½ tsp salt
6 Tbsp butter, softened and cut into cubes
¾ cup milk
2-3 tsp cinnamon, to taste
2-3 Tbsp brown sugar, to taste
Instructions
Sift and measure the flour.
Resift it with the other dry ingredients.
Work the softened butter cubes into the dry mix with a pastry blender or a fork.
Add the milk.
Turn the dough on to a lightly floured surface.
Divide the dough into 2 pieces, rolling each piece into a circle the thickness of biscuits.
Gradually sprinkle cinnamon and brown sugar over the dough as you knead the dough ball. This will work the cinnamon and brown sugar into the dough in swirls. I add the cinnamon and brown sugar until there are streaks throughout the dough.
Cut each disc of scone dough into four wedges (to make 8 scones in total) and place them on a greased baking sheet.
Bake them at 400-425 degrees for 10-15 minutes until the bottoms are golden and the insides are done.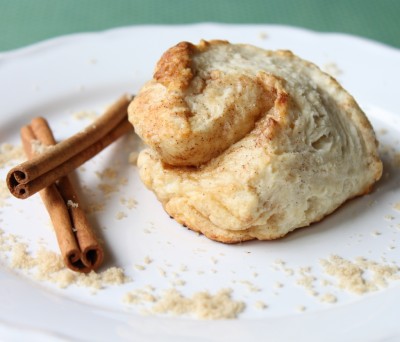 Tags: baking, brown sugar, butter, cinnamon, scones