Sun, Dec 11, 2011
Disguising Healthy Foods, Fun Family Activities, Holidays, Honest Cooking, Itsy Bitsy Foodies Sightings, Search by Course, Side Dishes, Taste For Life, TasteSpotting, Thanksgiving

Print This Recipe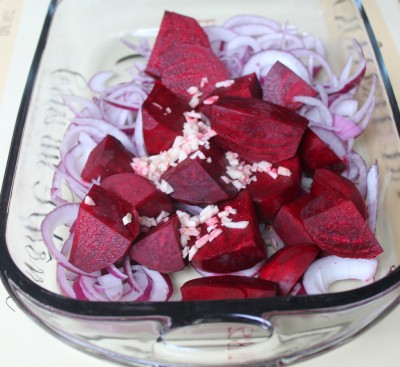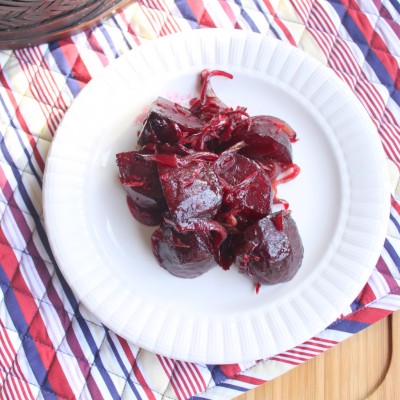 I am one of those nuts who loves beets so much that I like to put them on all of my salads and I can actually eat them straight from the can.  So when I saw this recipe for caramelized beets on my friend's new food blog I had to try them immediately.  {Check out Jonina Celia Campbell's blog for more yummy recipes and anecdotes about her life in southern France: Backpack and Fork.  I love her philosophy on food.  And it helps that she is schooled in nutrition which influences her recipes and the information she provides about healthy, balanced eating.}
In a nutshell, these caramelized beets are the best beets that I have ever had and even my husband, who is not a crazy beet fan like me, likes them.  They are a nutritious, colorful and tasty addition to the dinner table.  {Beets have a beautiful festive red color which makes them a perfect holiday side dish and I know from experience that they pair nicely with roasted turkey and garlic mashed potatoes.}

Author:
Itsy Bitsy Foodies
Prep time:
Cook time:
Total time:
These caramelized beets are a colorful, nutritious and tasty addition to the dinner table.
Ingredients
3 large beets
1 large purple onion
2-3 garlic cloves
2 Tbsp olive oil
1 Tbsp brown sugar
1 tsp sea salt
Instructions
Peel the beets and cut them into large chunks.
Peel the onion and chop it into thin slices.
Mince the garlic.
Toss the beets, onions and garlic with the oil, sugar and salt in a glass baking dish.
Bake the beets at 350 degrees for 45 minutes to 1 hour, stirring them every 15 minutes so that the beets cook evenly.
{I love feta or blue cheese crumbles mixed in my beet salad so I tried sprinkling some blue cheese on these roasted beets.  The sharp tang of the blue cheese complements the sweetness of the beets.  But truth be told, the beets are yummy with or without the cheese garnish.}
Tags: beets, garlic, onions, roasted beets