Print This Recipe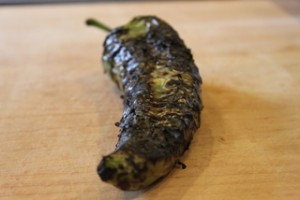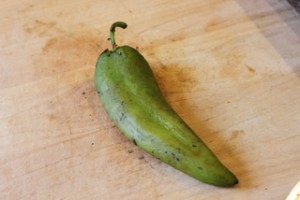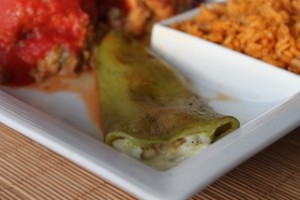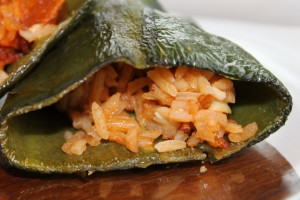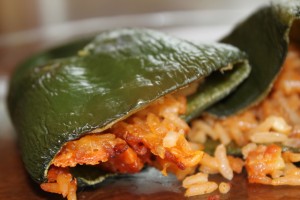 Chile peppers are packed with vitamins and nutrients.  Stuffing any of the mild varieties with cheese (and Mexican Rice) makes them appealing to kids of all ages.  Stuffed chile peppers also make a great side dish to many meals.
The trick to removing the skins is to let the roasted chiles rest in a paper bag for about 10 minutes.  When you remove the chiles, the charred skin should peel off more easily, leaving you with tender chiles ready to be eaten or stuffed.
Ingredients
Anaheim chiles (or Poblano chiles)
Monterey Jack cheese (or the cheese of your choice)
Arroz (Mexican Rice), optional
To roast the chiles, place them on a baking sheet at broil for 5-7 minutes on each side, or until the skins chars.  You can also BBQ them or roast them over an open flame.
Once the skins are charred, place the chiles in a plastic bag and let them rest for about 10 minutes.  Remove the peppers from the bag and peel off the skin.
Stuff with a spoonful of rice and/or several cubes of cheese.  Bake at 400 degrees for several minutes until the cheese is bubbling.