Print This Recipe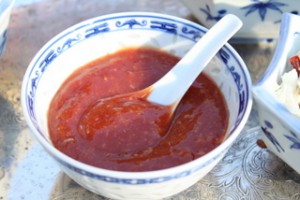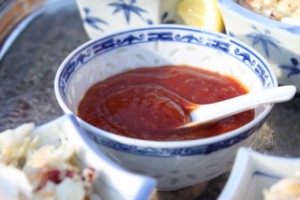 This is a rough recipe of my dad's cocktail sauce.  The quantities are estimates because he always adjusts it to taste.  If you don't like spice, you can reduce the amount of horseradish or omit it altogether. 
Ingredients
1/2 cup ketchup
1/2 cup Heinz chili sauce
1 Tbsp horseradish
A couple drops of Worcestershire sauce, to taste
The juice of 1/4 lemon
To make the cocktail sauce, mix the ketchup, chili sauce, horseradish, worcestershire sauce and lemon juice in a bowl.  You can adjust the ingredients to taste and add garlic powder or other seasonings as desired.  Cover the sauce with plastic wrap and chill it in the refrigerator until you are ready to use it.
Tags: chili sauce, horseradish, ketchup, lemon juice, Worcestershire sauce