Print This Recipe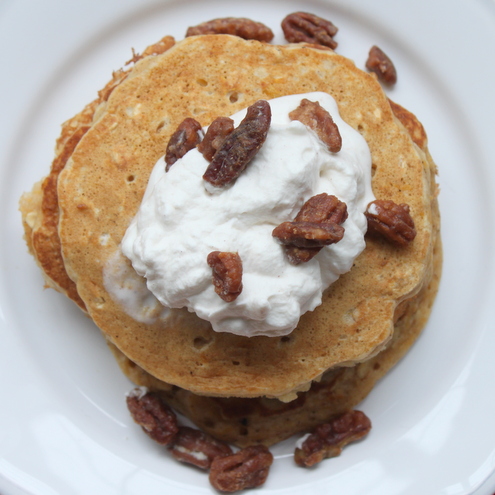 Maple cinnamon whipped cream was the finishing touch for our decadent pumpkin pie oatmeal pancakes with maple pecans but I can envision many other sweets and hot drinks topped with this fall-spiced whipped cream.  I made a standard homemade whipped cream and then simply added maple syrup (unfiltered Grade B, to be exact) and cinnamon to taste.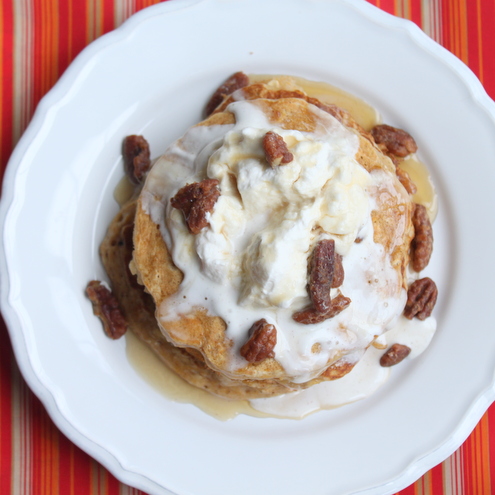 Maple Cinnamon Whipped Cream
Author:
Itsy Bitsy Foodies
Ingredients
1 cup heavy whipping cream
1-2 tsp maple syrup, to taste
¼ tsp cinnamon, to taste
Instructions
Mix the ingredients together and beat on high using a hand-held mixer or a KitchenAid mixer with the whisk attachment. It will take several minutes for the liquid cream to transform into fluffy peaks.
If you beat the whipping cream until it is too stiff you can add more cream and continue beating. This is also a good trick if you are using leftovers the next day. Leftover whipped cream often starts to separate and lose its form. Simply add more cream (if need be) and whip it again.
Tags: cinnamon whipped cream, homemade whipped cream, maple whipped cream, spiced whipped cream, whipped cream