Mon, Jun 28, 2010
Breads, Breakfast, DessertStalking, Disguising Healthy Foods, Foodgawker, Itsy Bitsy Foodies Sightings, Search by Course, Snacks, TasteSpotting

Print This Recipe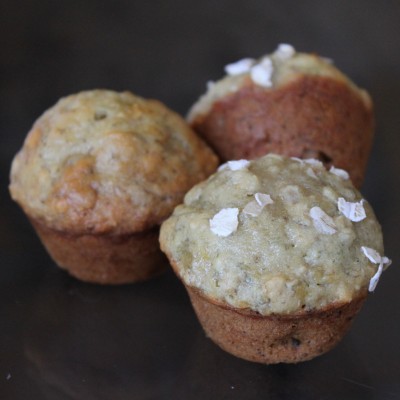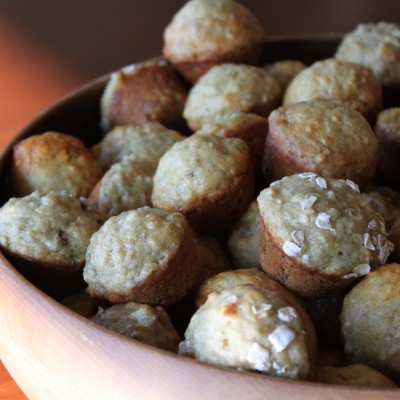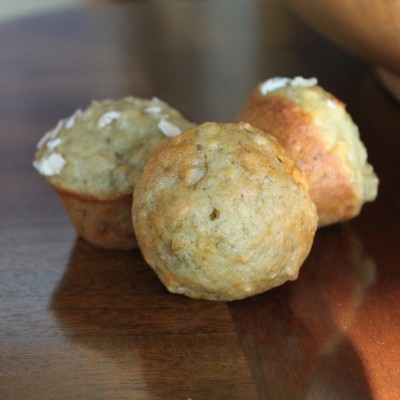 These muffins are a great source of fiber, protein and vitamins with the oats, nuts and bananas.  I like making them in miniature so that they are just the right size for my son.  The nuts are optional and I usually use about a fourth of the amount when I make mini muffins so that each one isn't overloaded with nuts.  The batch makes a lot of muffins but they freeze well in a Ziploc bag.
Ingredients
2 cups walnuts, chopped, optional
2 cups oats
3 cups flour
1 Tbsp baking powder
2 tsp baking soda
4 ripe bananas, mashed (roughly 2 cups)
1 cup milk
1 cup honey
4 Tbsp butter, melted
1 egg
Mix the wet ingredients and then stir in the dry ingredients until a moist batter forms.  Spoon the muffin batter into regular or mini-sized muffin tins lined with cooking spray or a muffin liner.  Bake the muffins at 375 degrees.  Regular muffins will cook for 15-20 minutes; mini muffins will cook for 7-10 muffins.  This batch makes roughly 24 regular-sized muffins and 48 mini muffins.
Recipe source: Good Housekeeping magazine, January 1989
To subscribe to Good Housekeeping: Good Housekeeping (1-year)