Print This Recipe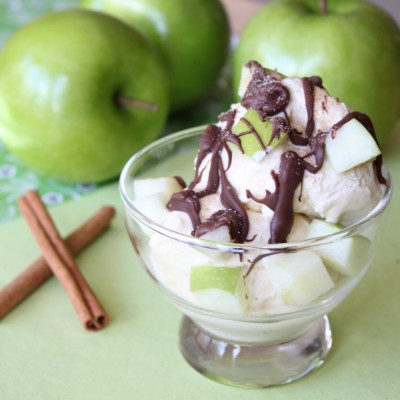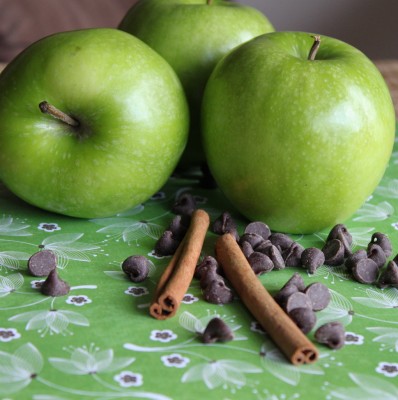 This sundae brings back childhood memories of my older sister creating a unique sundae for me.  It was a hit!  I asked for it again and again.  The combination of apple, cinnamon-sugar and chocolate with vanilla ice cream is a delightfully light and refreshing end-of-the-night treat!   
I like the tartness of Granny Smith apples paired with the sweetness of the cinnamon-sugar and chocolate syrup but you can use any apple variety.  I leave the skin on the apple for a pop of color.
Ingredients
1 scoop of vanilla ice cream (We like Dreyer's slow-churned ice cream.)
1/4 of a Granny Smith apple, chopped in medium-sized chunks
Drizzle of chocolate syrup or melted chocolate
Sprinkle of cinnamon-sugar (a ratio of roughly 2-3 Tbsp sugar to 1 tsp cinnamon, to taste)
Scoop the vanilla ice cream into a dish.  Top with apple chunks, drizzle with chocolate syrup and sprinkle with the cinnamon-sugar mixture.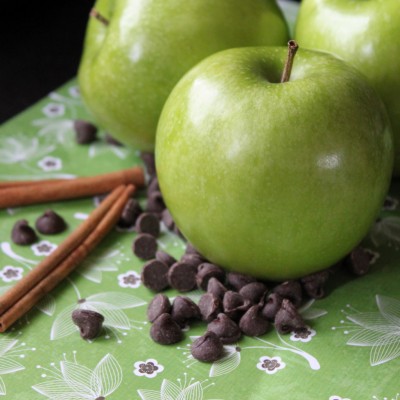 TIP: I usually use chocolate syrup but if you want a chocolate sauce that hardens you can melt chocolate chips or pieces of chocolate bar over low heat.  Once drizzled on the ice cream the chocolate will solidify.