Print This Recipe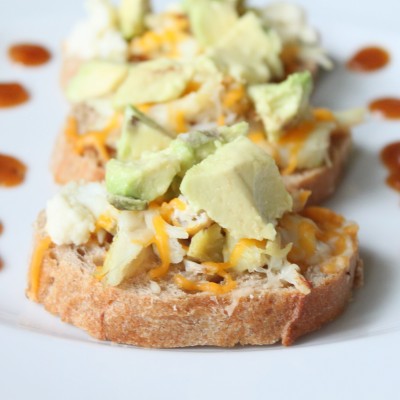 My family, including our three year old, loves crab.  We often just shell and eat the crab plain but making crab melts is a close second in terms of our favorite ways to enjoy crab.  Now that crab is in season we like to make "crab bread" often and serve it with a salad for a light, satisfying meal.  But it is also a great appetizer when cut into small squares or when made on smaller slices of bread.
Let the whole family help shell the crab.  In fact, you might want to get two crabs so that there is plenty of meat left over for the crab melts!  Though crab is my preferred seafood for these melts, if it is not in season, you can substitute shrimp or scallops.  Simply cook and chop the shrimp and/or scallops prior to layering them on the bread.  

Author:
Itsy Bitsy Foodies
Prep time:
Cook time:
Total time:
When served on small pieces of bread these crab melts make yummy appetizers but they have also been our main course many times.
Ingredients
The meat of 1 Dungeness crab
½ tsp ginger, minced
2-3 garlic cloves, minced
1 Tbsp green onions, optional
Garlic Bread Sprinkle, optional
1 avocado, sliced thinly
3-4 slices of your favorite sourdough bread
Cheddar or Colby Jack cheese, shredded
Feta cheese, optional
Instructions
Sauté the ginger and garlic for a couple of minutes over medium heat in a pan lightly-coated with oil.
Place the bread slices on a baking sheet.
Sprinkle the ginger/garlic mix over the slices of bread.
Then top each slice with the crab meat.
Sprinkle the grated cheese and feta, if desired, over the crab.
Sprinkle the cheese with garlic bread sprinkle if desired.
Bake the bread at 350 degrees until the cheese melts, broiling them at the end until the cheese is lightly browned and starting to bubble.
Remove the melts from the oven and top them with avocado slices.
Serve them warm with a tossed salad for a main course or cut them into small squares for appetizers.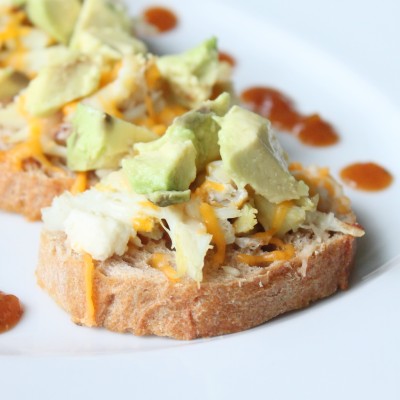 Click here to view a guide for selecting seafood.
Tags: avocado, crab, crab bread, garlic, ginger, green onions