Print This Recipe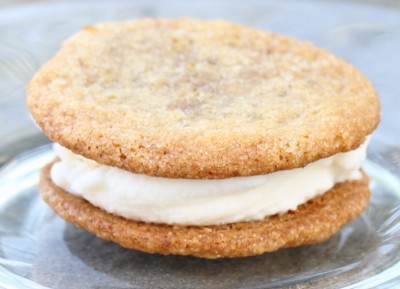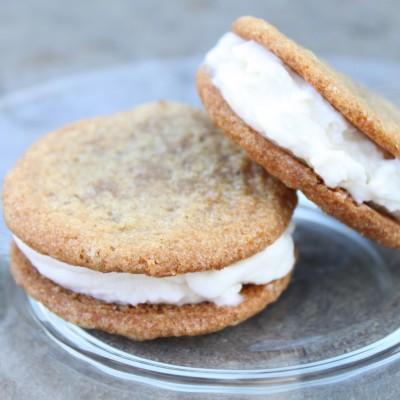 For ice cream sandwiches I prefer to use the butter version of my gingersnap cookies because they are thinner and easier to bite through, especially when frozen. If I don't have time to make cookies, I use Anna's Pepparkakor (Swedish ginger thins) because they make great ice cream sandwiches and freeze very well.
You can make these to order or make them in advance and keep them frozen. Use the ice cream of your choice. During the holiday season, I like making egg nog ice cream and pumpkin ice cream versions.
Ingredients
Homemade French vanilla ice cream (or another ice cream of your choice)
Let the ice cream set out for a few minutes until it is soft enough to work with. Spoon the ice cream onto the bottom of a ginger snap and press another ginger snap onto the ice cream, gently pressing down until the ice cream reaches the edges of the cookies. Take a knife and lightly smooth the ice cream edges to make it uniform.
Serve them immediately. If you are making them in advance, place a baking sheet covered with waxed paper in the freezer, ensuring that it is laying flat. As you finish each sandwich, put it directly in the freezer. Once you have finished making the sandwiches, let them harden on the baking sheet. Then put them in a sealed container, placing waxed paper between each sandwich to prevent them from sticking together.