Tue, Mar 1, 2011
Around the World, Breakfast, Cooking Projects, Dishfolio, Dr. Seuss' Birthday, Foodgawker, Fun Family Activities, Healthy Aperture, Holidays, Itsy Bitsy Foodies Sightings, North America, Photograzing, Playing with Food, Search by Course, Snacks, United States

Print This Recipe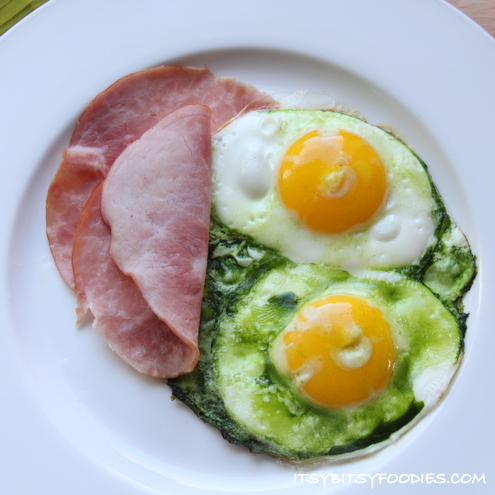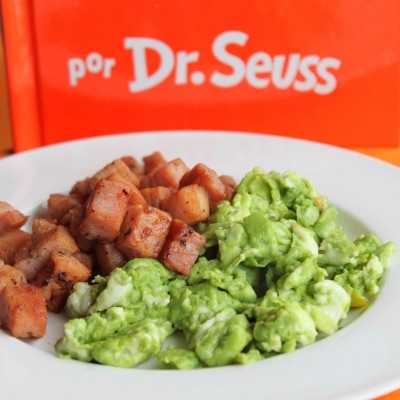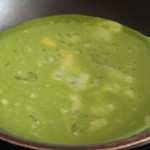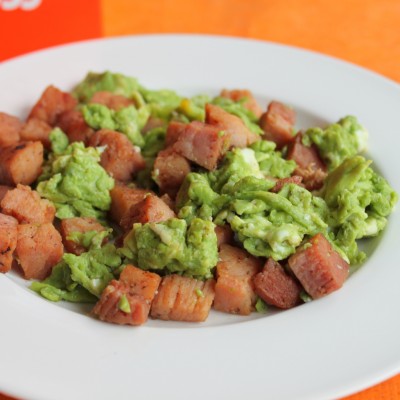 I made green eggs and ham again to celebrate Dr. Seuss' birthday which is tomorrow.  This time I used spinach juice instead of green food coloring to make the green eggs.  (The result was a lot better than last year's version, in my opinion!)  Whether you like your eggs scrambled or fried, the natural dye of the spinach turns the eggs a beautiful green and you won't even taste the spinach.
So whether it's on his birthday or any other day, honor Dr. Seuss, the author whose classic books influenced us all, by reading Green Eggs and Ham to your kids.  Then let everyone in your family enjoy a plate of naturally-dyed green eggs and ham.

Author:
Itsy Bitsy Foodies
Prep time:
Cook time:
Total time:
Enjoy a plate of naturally-dyed green eggs and ham while you read the children's classic as a fun way to pay tribute to Dr. Seuss on his birthday or any day.
Ingredients
2 eggs
1 Tbsp milk
¼ cup cubed ham
2 Tbsp+ spinach juice
Dash of salt
Shredded Mozzarella or Monterey Jack cheese, optional
Instructions
Beat the eggs in a bowl.
Stir in the milk, spinach juice and salt.
Mix in the shredded cheese.
You can add more spinach juice until the eggs reach your desired shade of green.
Lightly coat a pan with butter and heat it over medium heat.
Pour the egg mixture into the pan and cook it until the eggs are scrambled, stirring occasionally.
Heat another pan over medium heat and lightly brown the pieces of chopped ham.
Mix the ham and eggs together or leave them separate.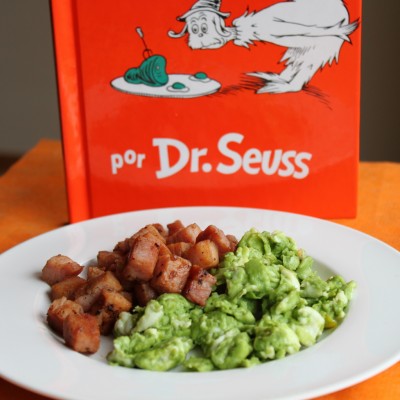 Tags: cheese, Dr. Seuss, eggs, ham, natural dyes, naturally-dyed green eggs and ham, playing with food, spinach juice