Print This Recipe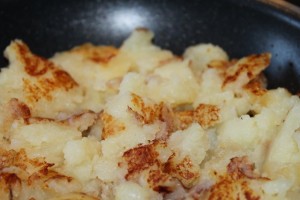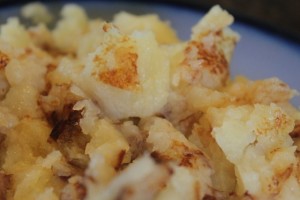 The morning after we had baked potato skins, we used the leftover potato flesh to make hash browns with our Ziploc omelets.  They are simple to make and are more tender and flavorful than the frozen bags you buy at the grocery store.
Ingredients
The flesh of 3 Russet potatoes, cooked and chopped
1 Tbsp butter
1/4 tsp salt, to taste
1/8 tsp black pepper, to taste
1/4 tsp garlic powder, optional, to taste
Melt the butter in a pan over medium heat.  Add the potato chunks and the seasonings.  Mix together and cook until the potatoes start to brown.  Serve warm with the breakfast of your choice.