Sat, Jan 9, 2010
Around the World, Desserts, Fun Family Activities, Holidays, North America, Pies & Tarts, Search by Course, Thanksgiving, United States

Print This Recipe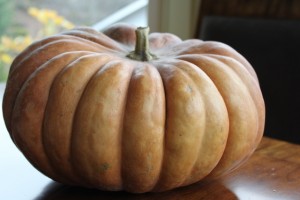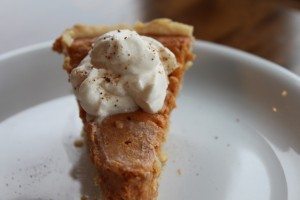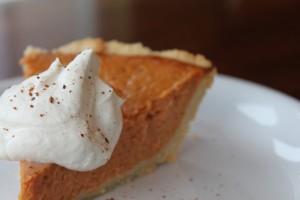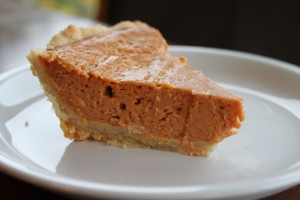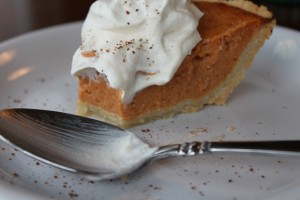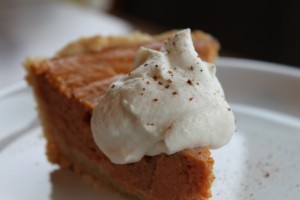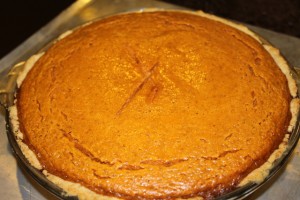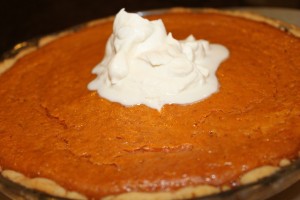 Canned pumpkin works well in a pinch and provides a very consistent purée in terms of texture and color.  But making homemade pumpkin purée can be a fun project for your family.  Kids will love the transformation of the decorative pumpkin into a popular dessert.
I recently used homemade purée in a pie.  The pumpkin was lighter and more watery than the stuff in a can, but the flavor was incredible.  I usually don't like pumpkin pie.  I'm not sure if it was psychological because I made the purée from scratch, but I was eating the pie filling by the spoonful.  And the rest of my family loved it, too!  Next time I'm going to try baking mini crustless pies so that we can enjoy the pumpkin filling as a healthier dessert or snack (without consuming the butter/oil in the crust).  I'll let you know how it goes!
Ingredients
2 eggs, slightly beaten
2 cups pumpkin purée
¾ cups sugar
½ tsp salt
1 tsp cinnamon
½ tsp ginger
¼ tsp cloves
1  2/3 cups milk
Press the Easy Pie Crust into a pan or roll out a more traditional Pie Crust.  The traditional pie crust makes two crusts so you can double the pumpkin pie filling recipe and make two pies.  Or use the dough of one crust to decorate your pumpkin pie.
Mix all of the ingredients and pour the pumpkin pie batter into a 9" pie crust.  Bake at 425 degrees for 15 minutes.  Reduce heat to 350 degrees and bake for an additional 45 minutes or until a knife comes out clean and the pumpkin filling has set.
Serve with homemade whipped cream.  I sprinkle the whipped cream with nutmeg for a festive garnish.
Tags: pumpkin