Print This Recipe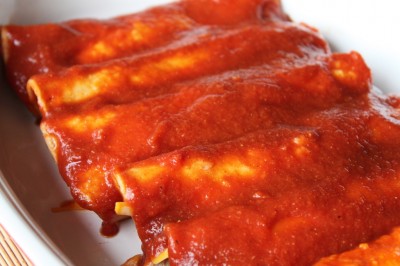 This enchilada sauce is a cinch to make but it isn't lacking in flavor.  I've made several more in-depth enchilada sauces which involve rehydrating a variety of dried chiles, chopping vegetables and blending the sauce until smooth.  This quick and easy enchilada sauce stands up well to the complicated, time-consuming versions.  In a side-by-side taste test, my family chose this one as the favorite.  (Not bad, especially when considering how simple it is and how quickly it comes together!) 
I have given rough quantities of the spices that I use but I usually end up doctoring the sauce to taste.  If you have access to different types of chili powders, such as ancho chile powder, using a mix of them adds depth to the flavor.

Author:
Itsy Bitsy Foodies
Prep time:
Cook time:
Total time:
This enchilada sauce is a cinch to make but it isn't lacking in flavor. To give the sauce a deeper, complex flavor, use a blend of chili powders.
Ingredients
3 ounces of tomato paste
1 cup low-sodium chicken broth
½ tsp garlic powder
¼ tsp salt, to taste
Dash of black pepper, to taste
1 tsp chili powder, to taste
⅛ tsp cumin, to taste
Instructions
Mix all of the ingredients in a pan over medium heat.
Reduce the heat to low and let the sauce simmer for 30 minutes.
Season the sauce to taste.
The recipe can easily be doubled or tripled if you need a lot of sauce.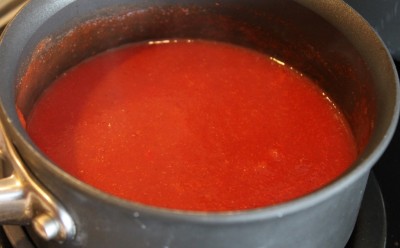 Tags: chicken broth, chili powder, cumin, enchilada sauce, garlic, tomato paste