Print This Recipe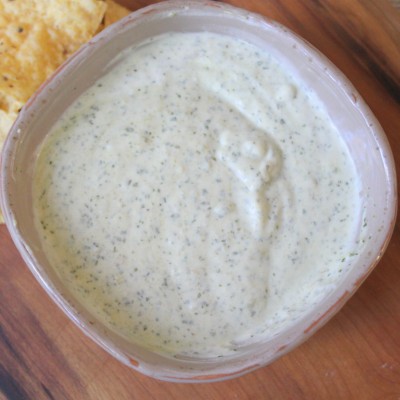 One of our favorite dips is a simple combination of homemade salsa and light sour cream.  We love making it with chile de Arbol salsa or salsa verde.  The sour cream tones down the spice and allows you to get a hint of heat without letting the spice overpower the other flavors.  It is a flavorful dip for chips and veggies and also makes a creamy spread for sandwiches and burgers. 

Author:
Itsy Bitsy Foodies
The simple combo of salsa and sour cream turns your homemade salsa into a creamy dip that is perfect for burgers, sandwiches and more.
Ingredients
1 cup salsa (such as chile de Arbol salsa or salsa verde)
¼ cup light sour cream, to taste
Instructions
Combine the sour cream and the salsa to make a smooth, creamy dip.
Add as much or as little sour cream to reach your desired consistency.
Serve it with chips, veggies and tortillas.
Tags: chips and dip, homemade salsa, salsa, sour cream