Tue, Jan 19, 2010
Around the World, Breads, Cooking Projects, Europe, Fun Family Activities, Italy, Main Dishes, North America, Search by Course, United States, Yeast Breads

Print This Recipe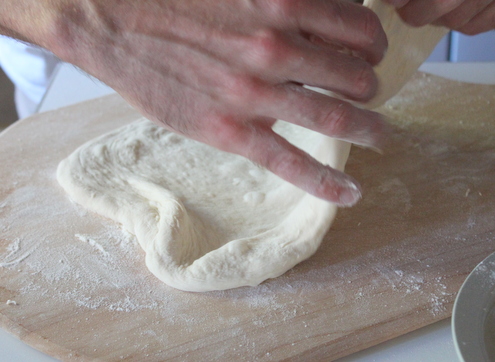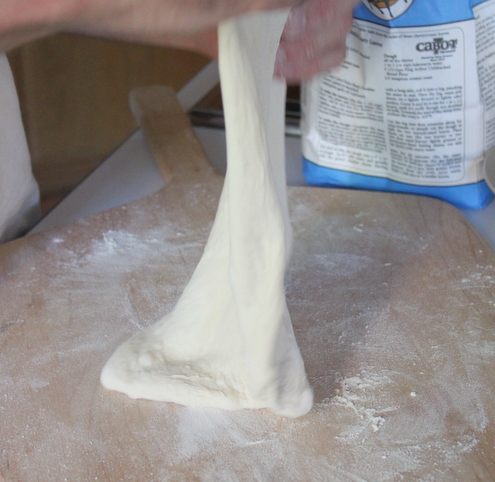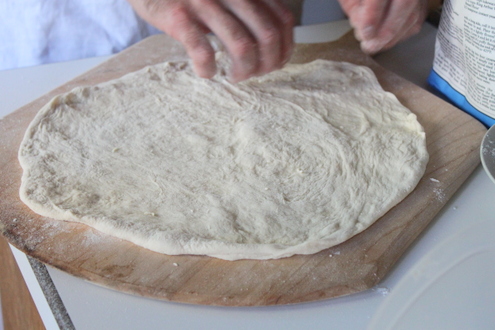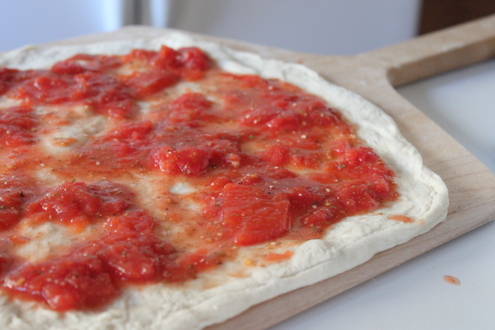 Sourdough starter gives pizza crust a light airy texture and a subtle sourdough tang.  The following recipe is modified from Jeff Varasano, arguably one of the greatest pizza scientists of our country (you'll know what I mean if you visit his website).  I have greatly simplified his process.  I follow his proportions pretty much exactly (I like adding a little more salt and sourdough starter for flavor) but I don't get caught up in the details of the exact types of flours, etc.
Author:
Itsy Bitsy Foodies
Sourdough gives pizza crust a light, airy texture and a subtle tang.
Ingredients
550g (2⅓ cups) water
850g (8½ cups) organic bread flour (I like using King Arthur flour.)
30g (2 Tbsp) sea salt
60g (1/2 cup) sourdough starter
2.5g (1/2 tsp) dry active yeast
Instructions
Keep the sourdough starter in the refrigerator for at least 24 hours. (I always keep our starter in the refrigerator so we are ready to go.)
Set the starter out at room temperature for 2-3 hours.
All of the ingredients should be room temperature or a bit cooler.
Mix 75% of the flour (637 grams), the water, salt, starter and dry yeast in a mixer at low speed for 1-2 minutes.
Cover and let rest for 20 minutes.
Mix at a low speed for 8 minutes.
After 5 minutes, begin adding the remainder of the flour.
Increase the speed of the mixer slightly (never higher than ⅓ of the dial) and mix for 6-8 minutes.
The dough should form a wet, slack dough ball.
Leave it in the mixing bowl and cover it with a towel.
Let it rest for 15-20 minutes.
Split the dough into five balls, approximately 310 grams each ball.
Put each ball in an oiled plastic container and let rise in the refrigerator for 1-6 days.
Prior to making the pizza, let the dough ball rest at room temperature for about 80 minutes.
TIP
: To measure the bread flour, use a spoon to scoop it into the measuring cup and level it off with a knife.  The flour gets compacted in the bag so if you scoop the flour directly from the bag using the measuring cup, the flour will be too tightly-packed and you will end up using too much flour.
Tags: baking, Neapolitan pizza, pizza, pizza crust, sourdough pizza crust, sourdough starter