Sun, Jan 10, 2010
Around the World, Breakfast, Cooking Projects, Disguising Healthy Foods, Fun Family Activities, North America, Quick n' Easy, Search by Course, United States

Print This Recipe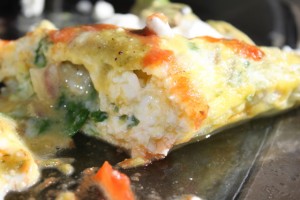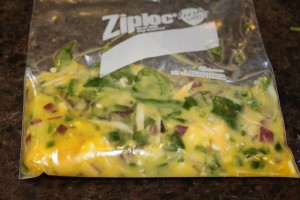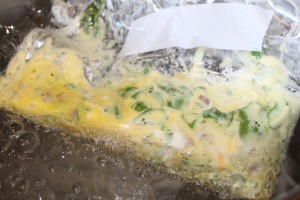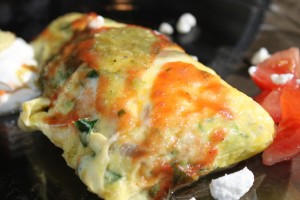 This recipe came to me via e-mail.  It was on a mass forward so I'm not sure what the original source is.  But it is so easy and mess-free!  It is a great meal for families and large groups.  Everyone gets involved in the meal process and breakfast becomes a great conversation piece!
Have guests write their name on a quart-size Ziploc freezer bag with a permanent marker.  Put out a variety of ingredients such as: cheeses, ham, onion, green bell pepper, spinach, tomato, hash browns, salsa, etc.
Crack 2 eggs into each bag.  Each guest adds the prepared ingredients of choice to their bag.  Shake and squeeze the bag to combine the ingredients.  Make sure to get the air out of the bag and zip it up. Place the bags into rolling, boiling water for 8 -13 minutes until the eggs are cooked and the omelets are set.  You can usually cook 6-8 omelets in a large pot.  For more, make another pot of boiling water.  The cook time may vary depending on the number of omelets in the pot.  I don't recommend going over 13 minutes so that the bags don't begin to melt.
Open the bags and the omelets will roll out easily.  If you cut into the omelet and some parts still seem undercooked, you can heat the omelet in the microwave for roughly 30 seconds to finish cooking it.
Serve with fresh fruit.
Tags: bell peppers, cheese, eggs, ham, mushrooms, spinach, tomatoes