Tue, Dec 29, 2009
Around the World, Desserts, DessertStalking, Dishfolio, Fun Family Activities, Holidays, Honest Cooking, Itsy Bitsy Foodies Sightings, North America, Photograzing, Pies & Tarts, Search by Course, TasteSpotting, Thanksgiving, United States

Print This Recipe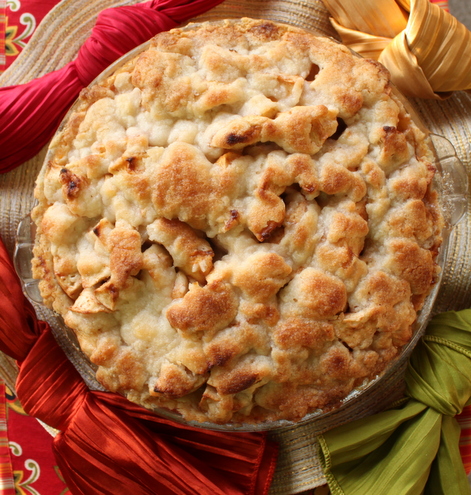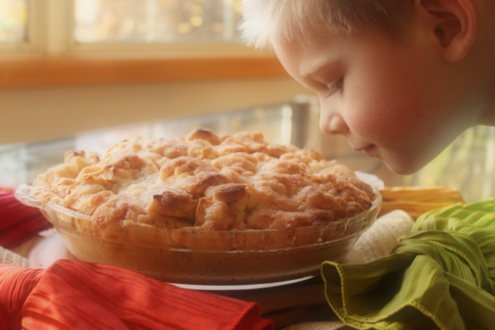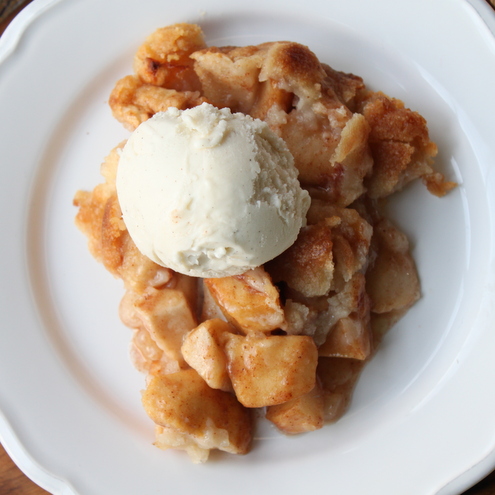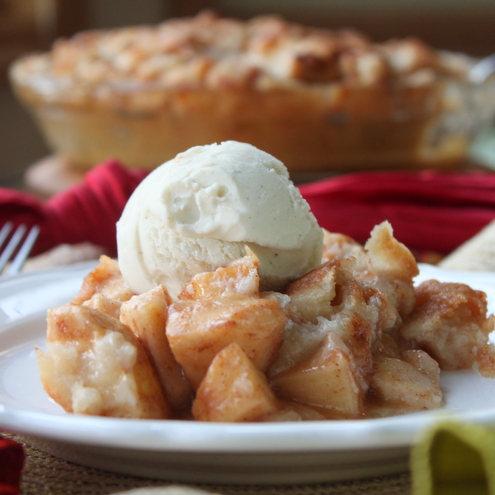 One of the best parts about this pie (besides the large tender chunks of cinnamon-sugar apple baked under a melt-in-your-mouth streusel topping) is the incredibly easy pat-in-the-pan pie crust.  Don't fuss with rolling out the pie crust; simply mix the dough and press it into the pan.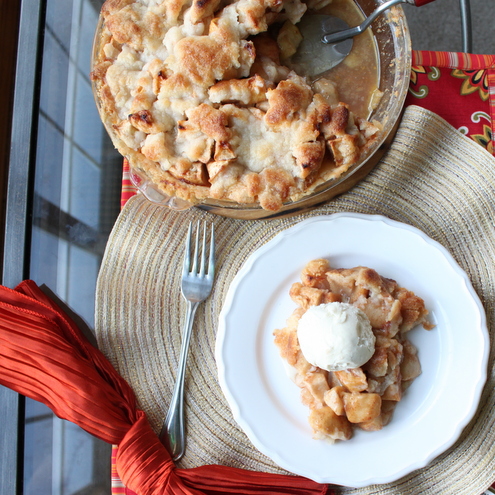 This has always been one of my favorite desserts for the winter holidays and any other time I have the opportunity to make it.  I love the big, soft apple chunks and how the topping is a moist, buttery streusel rather than a traditional pie crust top.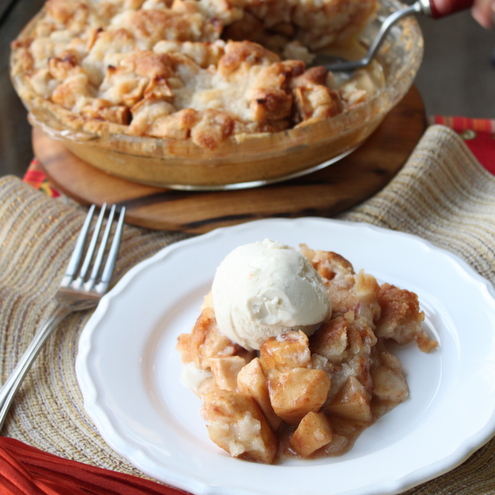 Apple Pie
Author:
Itsy Bitsy Foodies
Prep time:
Cook time:
Total time:
This chunky apple pie has always been one of my favorite desserts. I love how the topping is more like a streusel than a traditional pie crust.
Ingredients
Crust
1½ cups flour
2 tsp sugar
½ tsp salt
½ cup vegetable oil
2 Tbsp milk
Filling
6-8 apples
½ cup sugar
2 Tbsp flour
1 tsp cinnamon
Butter Crumble Topping
½ cup sugar
½ cup flour
½ cup butter, softened
Instructions
Crust
Mix the ingredients together.
Pat the dough into a pie pan.
Filling
Peel, core and chop the apples into large chunks.
Mix the apple chunks with the sugar, flour and cinnamon until all of the apples are coated in the cinnamon-sugar mixture.
Place the apple filling in the crust to make a heaping mound.
Gently pat the pan on the counter to allow the apples to settle.
Add more apples if needed.
Butter Crumble Topping
Cut the butter into little pieces if it is still firm so that it is easier to mix.
Mix the butter, flour and sugar with a knife or a pastry blender until it is the smooth consistency of a cookie dough.
Place the crumble mixture over the apples. It will not completely cover the apples but it will melt and fill in the gaps while baking.
Bake the pie at 400 degrees for 35-40 minutes.
Then reduce the heat to 375 degrees and bake it for an additional 20 minutes or until it is golden brown, starting to bubble and the apple chunks are soft.
Cover the pie with foil while baking it if the crust and/or topping starts to get too brown.
Tags: apple pie, apples, chunky apple pie, cinnamon, easy pie crust, homemade apple pie, no-roll pie crust, pie crust