Print This Recipe
Itsy Bitsy Foodies partnered with Kid Time Discovery Experience in Medford, Oregon to host a Cinco de Mayo Fiesta & Cooking Class this past Saturday.  Over twenty chefs and their parents attended the party.  Our agenda for the day: making guacamole, corn tortillas, flour tortillas, chicken fajitas and Mexican flag sugar cookies.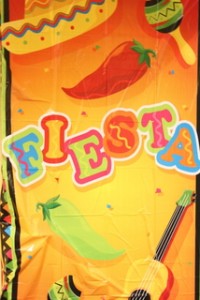 To start, our chefs munched on an Edible Landscape.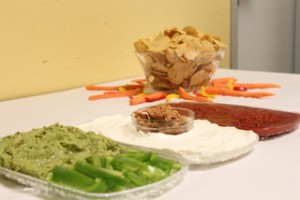 Homemade guacamole, green bell peppers, sour cream, refried beans and red salsa made the Mexican flag.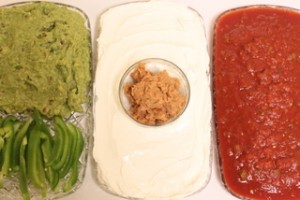 Tortilla chips, carrot sticks, and yellow and red bell peppers depicted the sun.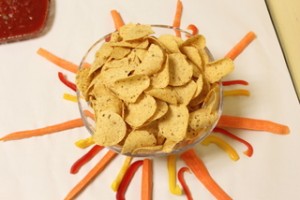 The tables were set with individual guacamole stations (each with half of an avocado and cups of previously-measured ingredients) where each chef made their own guacamole.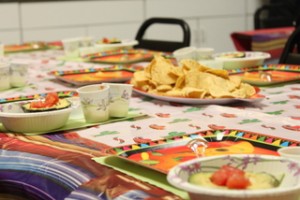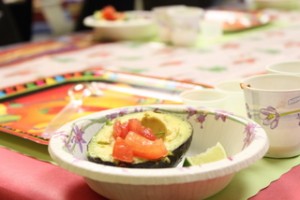 Our guest chefs were extremely focused and intent on making the best homemade guacamole ever!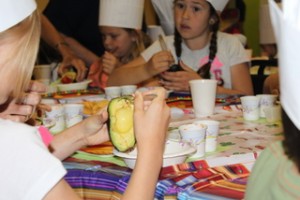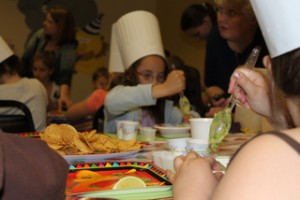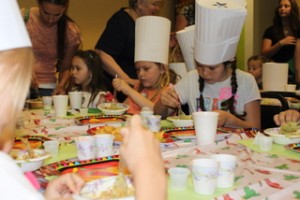 We learned a little bit about guacamole, salsa verde, tomatillos, cilantro and some of the other key ingredients.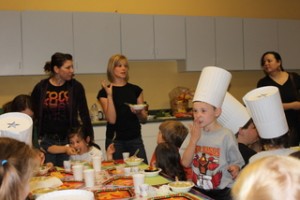 Our chefs were encouraged to taste their guacamole along the way to ensure that it was seasoned "just right."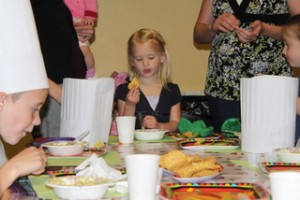 They discovered that carrot sticks and julienned bell peppers make yummy (and healthy) dipping "chips" for guacamole and salsa.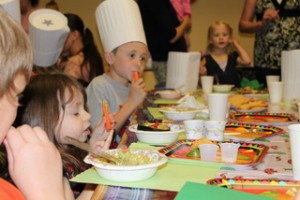 Next on the agenda, our guest chefs made flour and corn tortillas.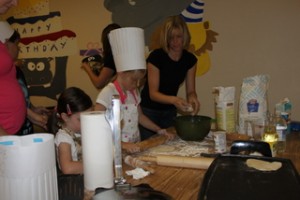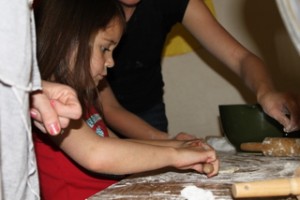 After making tortillas, each chef created their meal at the fajita buffet station.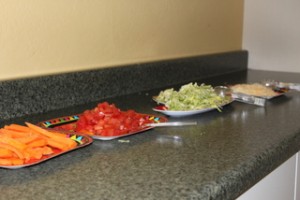 Then, it was piñata time!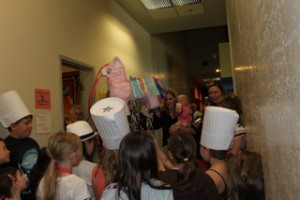 To wrap up the fiesta, our guest chefs decorated Mexican flag sugar cookies at the cookie decorating station.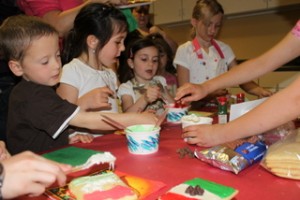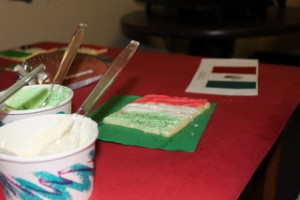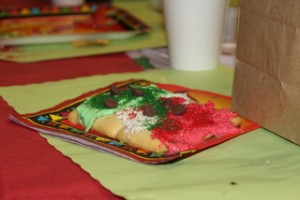 Thank you to the guest chefs and their parents, Kid Time and all of the volunteers who helped make this such a fun fiesta!
Tags: cinco de mayo, cooking class, fajitas, fiesta, guacamole, tortillas