Print This Recipe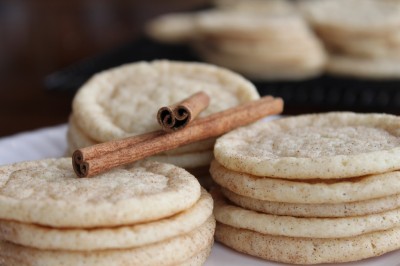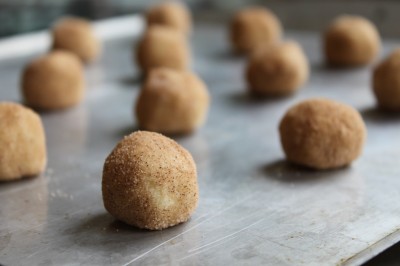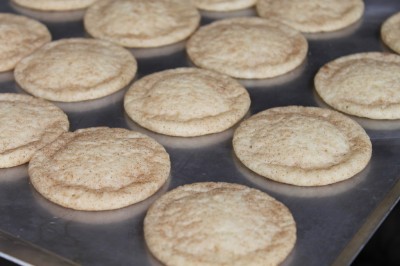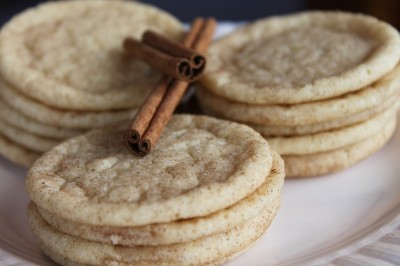 The origins of snickerdoodles are uncertain.  Some think that the name is derived from the German word Schneckennudeln, directly translated as "snail noodle."  Others think that it is just a whimisical name for a cookie.  One thing is certain, however: these crackly-surfaced, cinnamon & sugar-covered cookies are popular. 
Cinnamon and sugar is such a soothing and nostalgic flavor combination.  I, for one, have always had a weakness for cinnamon and sugar so naturally these soft, chewy and melt-in-your-mouth cookies are one of my favorites.  Snickerdoodles are simple to make and they freeze well when stored in a sealed container.  

Author:
Itsy Bitsy Foodies
Prep time:
Cook time:
Total time:
These soft, chewy, melt-in-your-mouth cookies feature the soothing combo of cinnamon and sugar.
Ingredients
Cookie Dough
1 cup butter, softened
2 eggs
1 tsp baking soda
tsp salt
1 ½ cups sugar
2 ½ cups flour
2 tsp cream of tartar
Cinnamon-Sugar Mix
4 Tbsp sugar
2 tsp cinnamon
Instructions
Cream the butter and the sugar.
Mix in the rest of the ingredients and roll the cookie dough into balls.
Roll the balls in the cinnamon-sugar mixture.
Place the rolled balls on a greased baking sheet.
Leave as balls because they will flatten as they bake.
Bake the cookies at 325-350 degrees for 10 to 15 minutes. The bottoms should be light golden. They will set a little as they cool.
Tags: cinnamon, cookie, snickerdoodle cookies, snickerdoodles, sugar