Tue, Sep 14, 2010
Appetizers, Around the World, Disguising Healthy Foods, Europe, Italy, Itsy Bitsy Foodies Sightings, Main Dishes, North America, Search by Course, Taste For Life, TasteSpotting, United States

Print This Recipe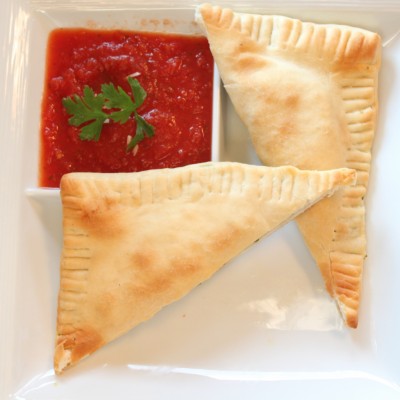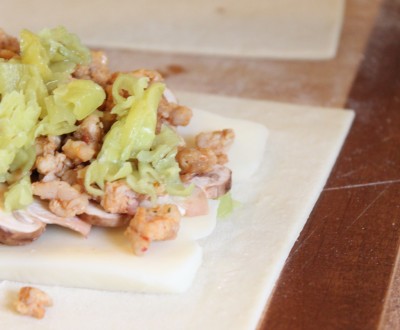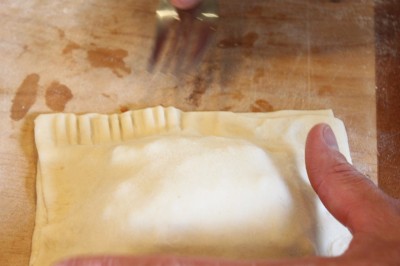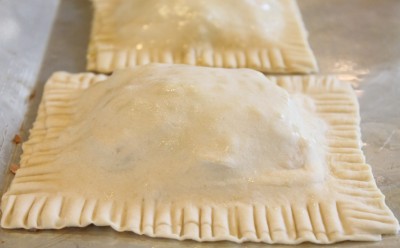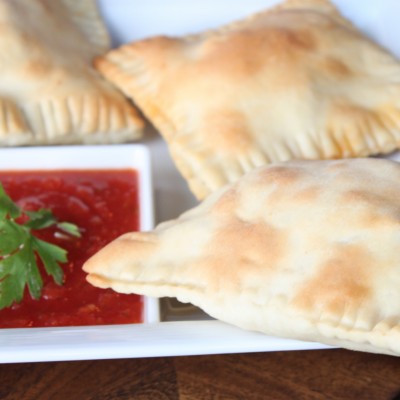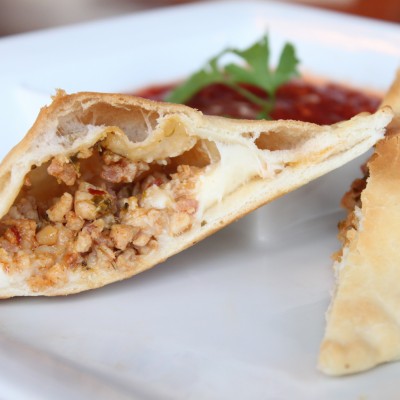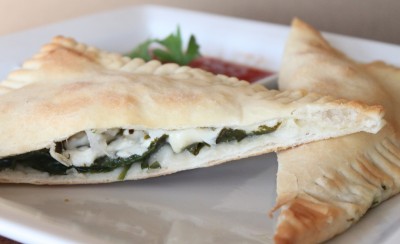 Pizza Pockets and Hot Pockets are both similar to calzones.  They are pre-cooked pockets of meats, cheeses and other fillings inside a crust, marketed to the masses as a quick, hot, microwaveable meal.  You can put the sauce inside the pocket or serve it warmed on the side for dipping.
When you make them at home, you can control what goes in them (i.e. loading  the homemade chicken sausage with spinach).  Fortunately, they are easy to make and a great build-your-own family meal to get your kids involved with cooking. 
My family liked the sausage & mushroom-filled pockets (made with homemade chicken sausage) and the spinach & three-cheese-filled pockets but you could fill them with whatever you would like.
Ingredients
Homemade chicken sausage (or your favorite store-bought variety)
Mushrooms, sliced thinly
Spinach, chopped
Mozzarella cheese
Feta cheese
Monterey Jack cheese
Roll out the pizza dough on a lightly-floured surface and cut the dough into pairs of roughly 6″-squares.
Pile your filling into the center of a square.  Wet the edges of the square with water, using your finger or a pastry brush, and place another dough square on top.  Press the edges together, crimping them with a fork to seal the pocket.  Place the pockets on a greased baking sheet and bake them at 400 degrees for 10-15 minutes or until the crust is golden.
Remove the pockets from the oven, let them cool for 5-10 minutes, and serve them with warmed pizza sauce or another dipping sauce of your choice.
TIP: Leftover pizza pockets can be stored in the refrigerator or the freezer in a sealed container.  Excess pizza dough will keep for several days in the refrigerator in a sealed container.
Tags: cheese, chicken sausage, mushrooms, pizza crust, pizza sauce, spinach