Print This Recipe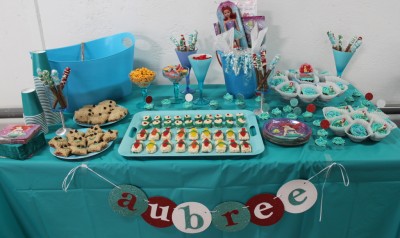 As part of the 20th Annual Festival of Trees gala event in Port Angeles, Washington, a fundraiser benefiting Olympic Medical Center, Itsy Bitsy Foodies donated a cupcake and treat table for a children's birthday party as a premium for one of the auction trees.  Aubree, the birthday girl, chose an Ariel theme for her 5th birthday and had a pool party at the public pool.  I chose Ariel's colors (teal, red and white) as the color theme to work with. 
For the Ariel Cupcakes, I decided to use mermaid chocolate molds and color them like Ariel from The Little Mermaid.  Some blue-colored sugar sprinkes and teal-colored buttercream frosting added the finishing touches to the Ariel centerpiece dessert.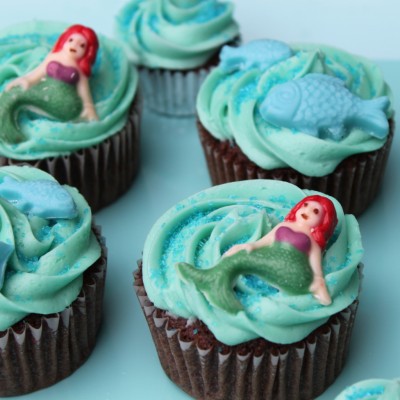 I then made Dessert Sushi for a fun, Under the Sea-themed treat.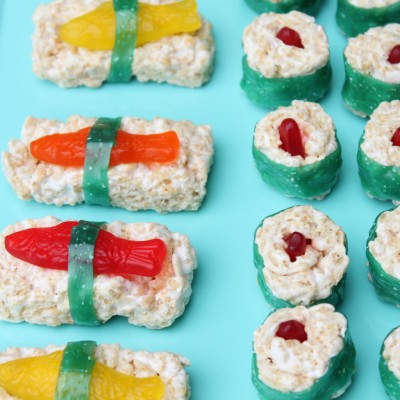 Chocolate-Swirled Pretzel Rods in Ariel's colors were the perfect filler to help decorate the table.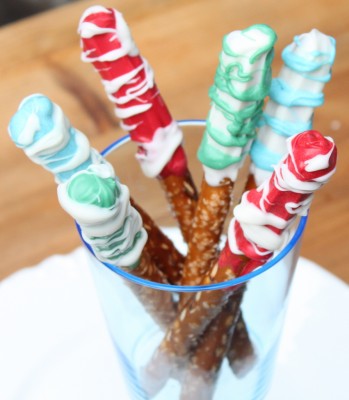 Peanut Butter & Jelly Fish (and Starfish) Sandwiches provided a more substantial snack to the treat table.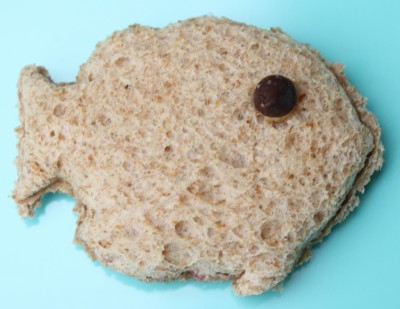 Goldfish crackers and Swedish Fish were easy Under the Sea nibbles and rounded out the treat table.
For a festive drink I made an easy Lime Sherbet Punch to match the greens of the color theme.  Simply mix 1 liter of lemon-lime soda with 1 can of lime juice concentrate.  Add scoops of lime sherbet to taste.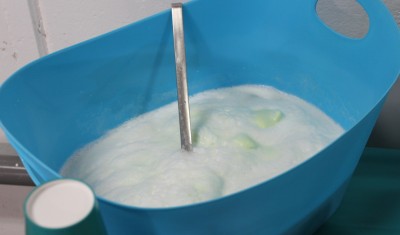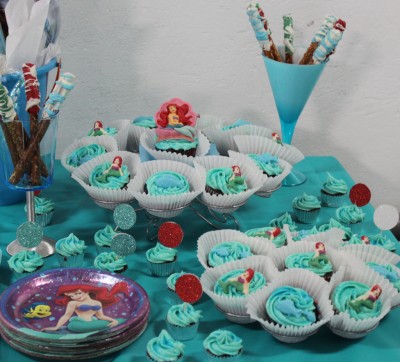 Tags: Ariel, birthday party, cucpakes, desserts, The Little Mermaid, Under the Sea