Print This Recipe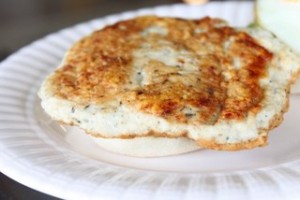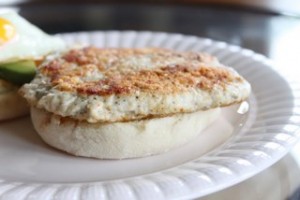 This sausage can be formed into patties or links for a breakfast sandwich, or even cooked as ground sausage to be used in a breakfast casserole.  The brown sugar is optional but I like how sweet plays with spicy.  The hint of sweet also seems to bring out the sage flavor (which gives the sausage the typical breakfast sausage flavor).
Ingredients
1/2 pound ground chicken, turkey or pork
1 tsp ground sage
1/8 tsp cayenne pepper
1/8 tsp red pepper flakes
1/8 tsp marjoram
1/8 tsp ground thyme
1/4 tsp salt
Dash of black pepper
Dash of garlic powder
1 tsp brown sugar, optional
Combine all of the ingredients in a bowl and mix until it is well blended.  Form the meat into four 1/4-inch thick sausage patties.
Lightly coat a pan with oil and heat it over medium heat.  Cook the sausage patties, one at a time, for 5-7 minutes on each side, or until the sausage is golden and cooked all the way through.
Tags: brown sugar, cayenne pepper, garlic, ground chicken, ground turkey, sage