Print This Recipe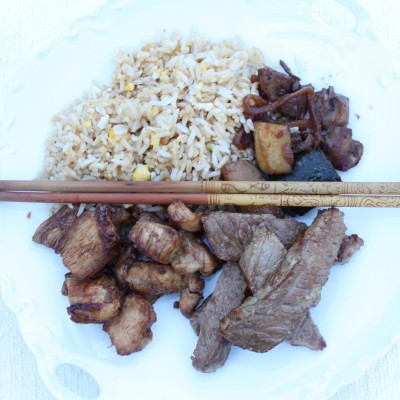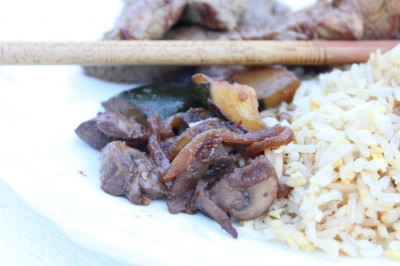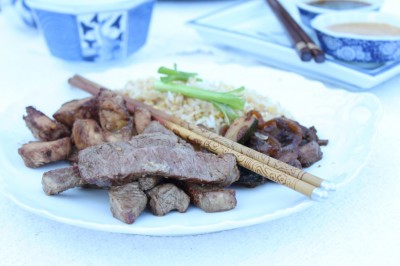 Start your teppanyaki-style feast with these teriyaki vegetables while your family is hungry, and before their plates are piled with rice and meats.  They shouldn't complain too much because the teriyaki glaze makes the veggies taste like candy.  They are also good dipped in the hot mustard and ginger dipping sauces.
Ingredients
1 zucchini, cut in small spears
6-8 mushrooms, quartered
1/2 white onion, sliced in rings
Lightly coat a pan with vegetable oil.  Sauté the onion rings and zucchini spears for 4-5 minutes over medium heat.  Then add the mushroom quarters and continue cooking the vegetables until they are tender and the onions are translucent.  Toss the vegetables with a small amount of the teriyaki marinade.  Serve them immediately with the teppanyaki-style fried rice, teppanyaki-style terkiyaki chicken and steak, hot mustard dipping sauce and ginger dipping sauce.