Print This Recipe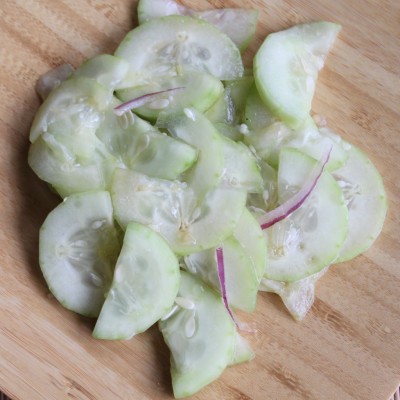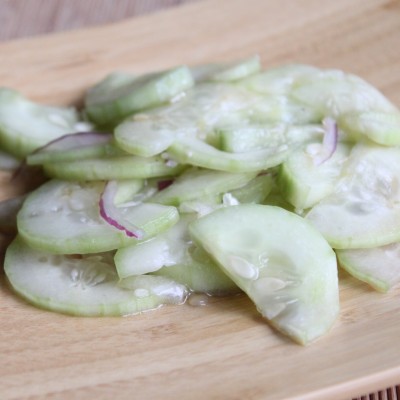 This cucumber salad is inspired by the Japanese cucumber salad that is served in sushi restaurants.  I used a variation of the rice vinegar-based salad dressing from my Sweet and Sour Salad.  It's quick and easy to make and the perfect light starter for many meals.  Prepare the salad ahead of time and let it chill for the best results. 
Ingredients
1+ Tbsp canola oil
2 Tbsp sugar
1 Tbsp + 2 tsp rice vinegar
1 tsp balsamic vinegar
Dash of salt & pepper, to taste
1/8 of a red onion, thinly sliced
2 cucumbers, thinly sliced
Whisk the dressing ingredients until they are combined.
Toss the dressing with the cucumbers and red onions.  Cover the salad and chill it until you are ready to serve.
Tags: cucumbers, red onion, rice vinegar, salad